9 Reasons Why You Shouldn't Buy the iPad 2
Earlier this week, Apple introduced two brand new iPads in the new iPad mini with Retina Display and iPad Air, the company's fifth-generation iPad. The two new iPads moved into Apple's current iPad lineup, knocking out last year's iPad 4 in the process. That has left the company with two iPad minis, the iPad Air and the aging iPad 2. With the iPad 2 readily available on the Apple Store, many consumers are likely going to be taking a look at it and its budget price.
After months and months of rumor and speculation, Apple finally held its annual fall event wherein the company detailed a number of big name products including OS X Mavericks, the new Mac Pro, a new MacBook Pro and two brand new iPads that will be hitting shelves in just a few weeks, ahead of the holiday shopping season.
The new iPads in particular have likely caught the eye of many shoppers in the hunt for a new tablet, especially because it has been a full year since Apple released new tablets. The iPad mini 2 and its Retina Display will likely be a darling in the eyes of many shoppers though the iPad Air figures to steal a lot of the attention away as well.
Of course, those won't be the only tablets in Apple's arsenal. As it typically does, the company kept some of its older iPads around as budget options meant to compliment its flagships. In the case of the iPad mini, it bumped the iPad mini 2 price up to $399 while it knocked the non-Retina iPad mini down to a cheap $299, or $70 more expensive than the Nexus 7.
As for the full-sized iPad, Apple surprisingly killed off the iPad 4, last year's model and kept the iPad 2 on as the company's budget full-sized iPad instead. The iPad 2 was also kept around after the company replaced the iPad 3 with the iPad 4. What this means is that shoppers will be able to buy one of two new full-sized tablets this shopping season. The $499 iPad Air or the $399 iPad 2.
Ahead of the iPad Air launch and the holiday shopping season, here are nine reasons why tablet shoppers should stay away from Apple's budget model, the iPad 2.
iPad 4
Plenty of shoppers are going to be taking a look at the iPad 2 this holiday season. Apple itself claims that people are still buying the iPad 2. Here's a word of advice, avoid it. Here's why.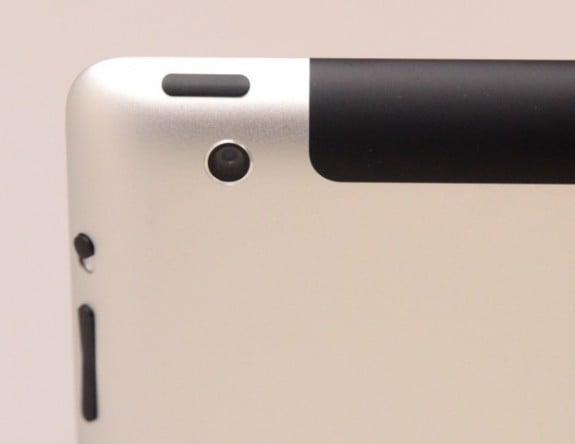 First off, the iPad 4 is still available through Apple's website. While it's not going to be new, Apple's refurbished iPads are as good as new. Last year, I bought my father a refurbished iPad 3 from the Apple Store. Not only was it cheaper than the iPad 4, he was surprised when I told him that it was a refurbished iPad rather than a new one.
Surprisingly, the iPad 4 refurbished is actually cheaper than the iPad 2 new. The 16GB Wi-Fi only iPad 4 is a mere $379. It's not a huge discount but it's still a $20 savings nonetheless. Throw in the fact that the device will feel new and have an abundance of features that the iPad 2 doesn't have (better processor, cameras, screen, etc), it's definitely worth a look over the iPad 2.
iPad Mini 2 with Retina
Those searching for a budget option aren't just stuck with the refurbished iPad 4 and iPad 3 either. Apple's brand new iPad mini with Retina Display is the same price as the iPad 2. And like the iPad 4, it's a much better device overall. Yes, it has a smaller display but now that the 7.9-inch display is outfit with a high-resolution Retina Display, the gap between the two has closed.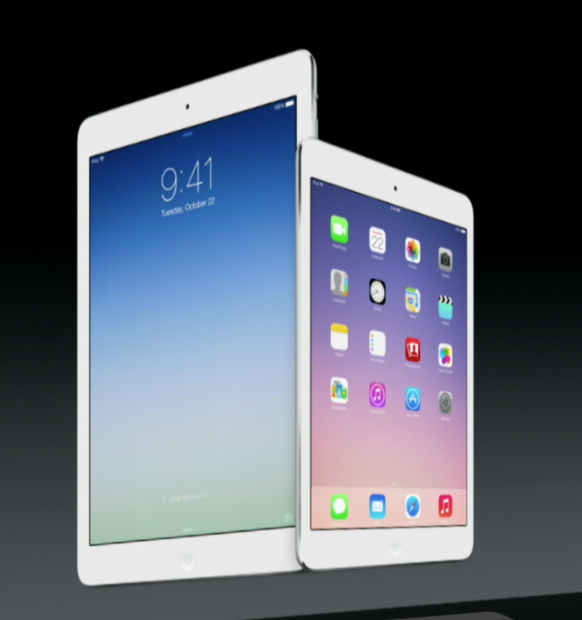 It also comes with a high-performance A7 chip, same as the iPad Air, an improved camera, and a sleek design that makes it a device that is not only capable of functioning as an in-house tablet but also a tablet that is fantastic to take on-the-go. The iPad mini 2 starts at $399 like the iPad 2 and while it may be smaller, it packs a much bigger punch.
Speed
The iPad 2 was fast for its time but now that it has replaced by not one, not two, but three generations of full-sized iPads, it's no longer the speed demon that it once was. The iPad 2 comes with an aging Apple A5 processor that is showing its age, especially with iOS 7. We've been hearing all sorts of complaints from iPad 2 owners about the overall stability of iOS 7 on the iPad 2 and the processing power likely has a lot to do with that. Nobody likes a sluggish piece of software.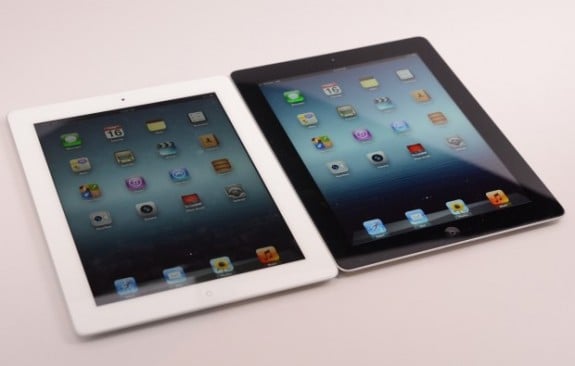 The iPad 3, iPad 4, iPad mini 2, and iPad Air all come with better processors. In particular, the iPad Air and new iPad mini come with an A7 processor that brings 64-bit support to the table. This is important because iOS 7 was built with 64-bit support in mind, meaning, those two should be able to handle iOS 7 the best. And that means serious speed.
Speed is extremely important on tablets, which are, at their core, devices made to for users to play games, consume content like videos, browse the web and read books. The iPad 2's A5 will be able to handle these things, but at a more basic level than Apple's other devices, even ones at its price point.
No LTE
Apple's iPad 2 comes with cellular support but it's going to cost buyers $530. And even then, it's not going to come with 4G LTE data speeds that simply put, blow the 3G data speeds on board the iPad 2, right out of the water. LTE is found on Apple's iPad 3, iPad 4, iPad mini, iPad mini 2 and iPad Air and it is far better than anything that 3G can pull down. The best way to describe it for those that aren't familiar is like having Wi-Fi on-the-go. And for a media consuming device like the iPad, this is big.
It also doesn't have the same type of carrier support that the other models do. It only comes for AT&T and Verizon while Sprint and T-Mobile are options with Apple's newer models. Throw in the fact that the iPad 4 16GB with LTE is only $479 on AT&T, Sprint or Verizon, and the fact that users can toss these LTE tablets onto shared data plans for just $10 more a month, and the iPad 2 with cellular looks pretty unreasonable, especially with its fat price tag.
Camera
iPads aren't going to win any awards when it comes to mobile photography but there are still people that rely on them for photos and video. For those that do use the iPad to capture special moments, know this. The iPad 2 camera setup is aging and the photos and videos produced are going to look awful compared to the iPad Air and iPad mini. How do I know this? The photos and video taken by the iPad 2 didn't even match up well shots captured by last year's iPad 3.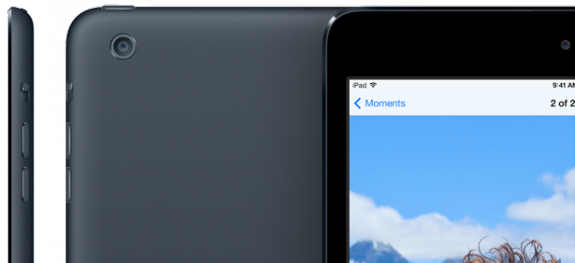 We should also point out that the device has a VGA front-facing camera instead of a FaceTime HD camera. The VGA camera is going to work out fine for those that don't mind talking to distorted versions of friends and family. The FaceTime HD camera is going to present clear and crisp video chats, something that is crucial for those that communicate with family overseas or use the device to conference in with co-workers.
Limited Storage
The iPad 2 comes with one storage option and one storage option only, 16GB. I've relayed my nightmare with a 16GB iPad many times but I will relay the story again for those that are just tuning in. 16GB simply isn't enough for a device like the iPad. It's going to work out for those who store everything in the cloud or don't plan to download many apps but for average users and beyond, it has the potential to cause a nightmare.
Apps, games in particular, take up massive chunks of space. For instance, a game like Grand Theft Auto 3 is just a shade under 500MB. Throw that in with a game like Infinity Blade 3, which is 1.49GB, and already 2GB of space is taken up. Download a few more games, movies or apps, and all of a sudden, space is at a premium. Many times, I found myself deleting content to make room for more content.
While the iPad 3 and iPad 4 only come in 16GB on the Apple Store but the iPad Air and iPad mini 2 come in four difference sizes, 16GB, 32GB, 64GB and 128GB. I highly recommend getting at least 32GB of space, especially if you plan on gaming or taking the device on business trips. 16GB just isn't going to be enough for most people.
Size
The iPad 2 is a large, heavy device. It's 8.8mm thick with a weight of up to 607 grams. That's about 1.34 pounds. Needless to say, while it can be taken out of the house to be used, it can become a pain to carry around. The iPad Air changes all of that. The new design is more compact, its 7.5mm thin and maybe best of all, it weighs up to 478 grams or, just over a pound.
This is absolutely huge for those looking to buy the full-sized iPad because it means that the iPad Air is far more portable than the iPad 2. Those who are more concerned with price need only look at the iPad mini which is only 7.5mm thin and weighs up to 341 grams or .75 pounds. The iPad 2 is far less portable and that is going to quickly become a nuisance for many people
Lightning Connector
The iPad 2 and the iPhone 4s are the only devices on the Apple Store that use Apple's old 30-pin dock standard. All of the other devices use the new Lightning Dock standard that was introduced with the iPhone 5 and iPad 4.
It's not that there is, or will be, a shortage of 30-pin cables and chargers, but the hassles of carrying multiple chargers and the better price of the iPad 4 makes it worth considering. It also means that accessory selection could be limited going forward as manufacturers focus on Apple's new standard. It has the potential to become a huge headache for many people, particularly those who like accessories.
Longevity
Finally, the iPad 2 came with iOS 4 on board. Since then, Apple has updated it with iOS 5, iOS 6 and iOS 7. Apple tends to offer three major updates for its devices and then pull the plug, meaning, iOS 7 is likely the device's last major update. This is big for two reasons.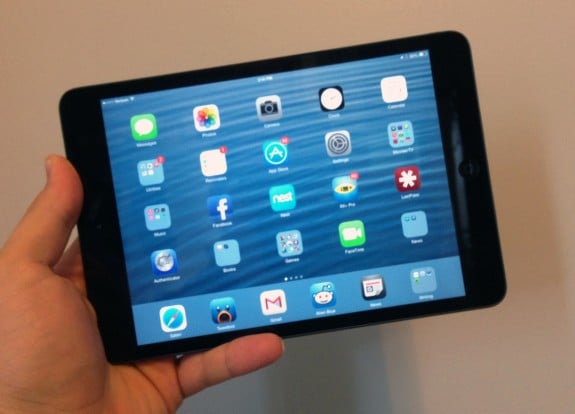 One, iPad 2 owners have been complaining about the experience on iOS 7. While things should improve, it's possible that problems could linger even after the last iOS 7 update.
More importantly, it means that the iPad 2 will likely be stuck on iOS 7 forever while newer devices, like the iPad 4, will get a couple more updates down the road. Sure, those updates will likely be void of some features but they will still get many of the features, and fixes, nonetheless. Something to think about before taking the plunge into a device that costs $399 and was released in 2011.

This article may contain affiliate links. Click here for more details.