Why You Shouldn't Buy the iPad mini Right Now
Apple's iPad mini with Retina Display is one of the best tablets money can buy. However, the iPad mini with Retina Display is also a tablet that you shouldn't buy right now.
Last October, shortly after it announced iOS 7 and the iPhone 5s, Apple took to the stage again to show off a slew of new products including OS X Mavericks, a brand new 9.7-inch iPad Air, and a 9.7-inch iPad mini with Retina Display. The new iPad mini is the first iPad mini with a Retina Display and it's arguably the best tablet available at the Apple Store.
The iPad mini with Retina Display is considered, by many, to be one of the best tablets ever made. It comes with a beautiful 7.9-inch Retina Display, a compact design that's both sleek and lightweight, a solid rear camera, a good front-facing camera, a 64-bit A7 processor, and Apple's brand new iOS 8 update that breathes new life into one of the world's best slates.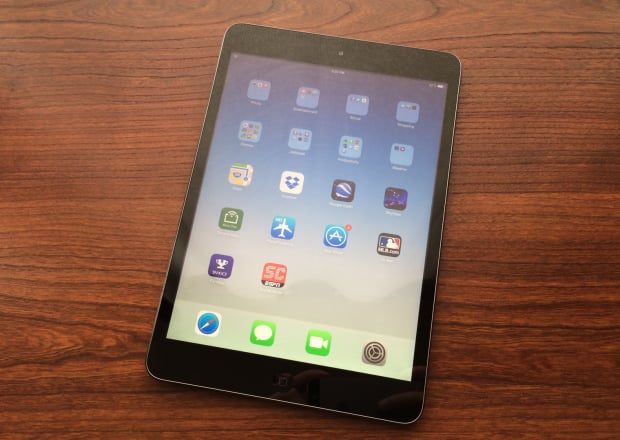 With the fall upon us and holiday shopping on the way, many consumers in the United States have their eyes on the iPad mini with Retina Display as a gift to themselves or as a gift for loved ones. If that sounds like you, we don't blame you at all. Apple's tablet is one of the best in the business. It's just not a tablet that we'd buy right now.
For most of 2014, we've recommended the iPad mini with Retina Display to friends, family and readers looking for a brand new tablet. We, like many others, hold Apple's 7.9-inch slate in high regard. Right now though, with the climate the way it is, it's an extremely hard device to recommend. While that might sound odd given our glowing review, there are some very good reasons to avoid a purchase right now.
New iPad(s)
Last week, John Paczkowski of Recode proclaimed an October 16th launch date for the iPad. He wasn't specific about what will be announced at the show though it looks like the iPad will be one the stars of the event. OS X Yosemite and new iMacs are also expected to join the iPad, or iPads, at Apple's second fall launch event.
Over the last nine months, we've heard rumors about Apple's plans for the iPad. We've seen rumors hint at both an iPad Air 2 and an iPad mini 3. And while iPad Air 2 rumors have been far more rampant, it's impossible to rule out a third-generation iPad mini at this point. Remember all of the rumors that suggested that Apple's larger iPhone might come late or next year? Well, the iPhone 6 Plus is out on shelves now. Rumors are rumors and until Apple takes the stage, there's always a chance.
With nothing confirmed, we suggest waiting for October 16th. We may see a new iPad mini with Touch ID and a new processor, we may not. What we will almost definitely see though is a new iPad Air 2.
For months, we've heard about this rumored iPad Air 2. We've seen a number of rumors and leaks including information from well respected KGI Securities analyst Ming-Chi Kuo who believes that Apple has an iPad Air 2 release up its sleeve for the holidays. Kuo was the same man who accurately predicted most of the iPhone 6 and iPhone 6 Plus features ahead of time. He also made accurate predictions regarding the iPhone 5s, iPad Air and iPad mini with Retina Display.
iPad Air 2 specs will supposedly include the company's brand new A8 processor that arrived alongside the iPhone 6 and iPhone 6 Plus earlier this month. The new processor would deliver improved performance. It's also rumored to have Touch ID fingerprint technology, the same tech found inside the iPhone 6 and iPhone 5s.
We've also heard that it may feature a new 8MP rear camera, come in three colors including gold, silver, and space gray, just like the iPhone, and that it could have an anti-reflective display. Here is what Ming-Chi Kuo had to say about the iPad Air 2 in early September:
In light of limited development resources and the fact that iPad Air contributes more to Apple's sales and earnings than iPad mini, we think that only iPad Air 2 will see a major upgrade in specs this year, including anti-reflective coating for the cover lens, full lamination for the touch panel, a gold-colored metal casing, an A8 processor, Touch ID/ fingerprint recognition and an 8-megapixel rear camera. iPad mini may be upgraded with fingerprint recognition, if any.
So at the very least, you'll probably have access to a brand new iPad Air 2. At most, you might have access to two brand new iPads. At this point, it's worth waiting two weeks before you shell out $300 plus dollars for a new iPad mini with Retina.
Nexus 9
It also looks like Google is prepping for a tablet release of its own. Nexus 9 rumors suggest that it will arrive alongside Google's official Android L release and rumors are pointing to an arrival sometime in the next few weeks.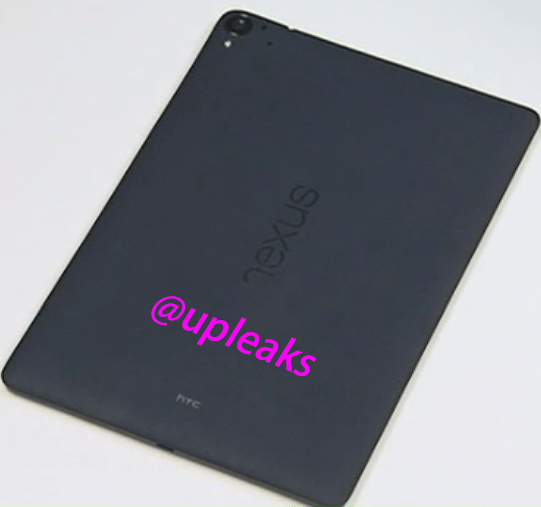 The HTC-made Nexus 9, which could replace the Nexus 7 as Google's flagship Nexus tablet, is rumored to have an assortment of high-end features on board including:
8.9-inch 2048 x 1440 Full HD display (4:3 aspect ratio)
NVIDIA Tegra K1 Quad-core processor with 2GB of RAM (64-bit)
16/32GB storage configurations
Android 4.5 or 5.0 (L Release)
8 Megapixel OIS rear and 3 MP front camera
New design
HTC signature front facing speakers
If the price is right, and it could be, it will position itself as an intriguing challenger to the iPad mini, especially if Apple fails to refresh the device with new features. It's expected sometime soon and it would be wise to hold out on a purchase until Google's able to formally announce its highly anticipated challenger to the iPad mini.
iPad mini Deals
Even if none of this pans out, by waiting a few weeks, you'll open yourself up to more iPad mini with Retina Display deals. If Apple does release a new iPad mini 3 or a new iPad Air 2, we could also see it restructure its current price points with the iPad mini or iPad mini with Retina Display dropping in price to take on cheaper Android opponents.
If that doesn't happen, we will almost certainly see retailers offer Black Friday and holiday specials on the iPad mini and iPad mini with Retina Display .We expect to see some of these deals emerge in late October or early November.
The only reason to buy the iPad mini right now is if you've found a deal that you can't refuse. We haven't seen too many of those emerge just yet so at this point, you're probably better off waiting a few weeks.

This article may contain affiliate links. Click here for more details.