Why You Shouldn't Buy the Moto X Today
The Moto X is still one of the best price to performance smartphones available today, not to mention it has been on sale nearly the entire month of August. With frequent updates to the latest Android 4.4.4 KitKat it's still running smooth and an excellent option for those who aren't fans of the current crop of Android flagship smartphones.
And while the Moto X is a solid option that comes at a low price, it's one of many smartphones we think prospective buyers should avoid, at least for the next few weeks.
Read: Moto X+1 vs Moto X: What to Expect
Last year Motorola shocked the mobile world when they revealed the Moto X in August full of customization features, engravings, and even wood backs that would make each buyers device one of a kind. It offered plenty the competition didn't, had a decent price, but overall was a bit overpriced given the specs against the competition. The reason you shouldn't buy one today, is because the new Moto X+1 (or Moto X2) and multiple other options will be announced in the next few weeks.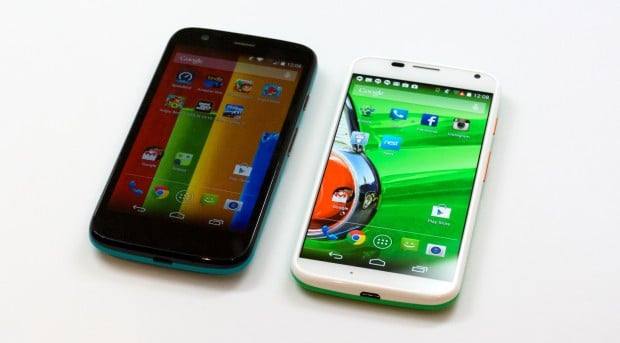 Motorola took the stage August 1st and announced the Moto X in 2013, but this year they're slightly behind schedule and instead will be revealing the impressive phones successor at an event in Chicago on September 4th. While that isn't the only reason we think you should avoid the Moto X right now, it's one of the primary factors.
The Moto X is now a year old, has a dual-core processor even when most phones last year were running quad-core chips, and only has a 720p display. Most phones this year have made the switch to 1080p, and we're already seeing multiple devices with quad-hd 2560 x 1440 resolution screens. It was behind the curve on release date, and that's more true than ever one year later.
Read: Moto X+1 Release Date & Rumor Breakdown
There are two main reasons we think buyers should wait before buying the Moto X, and both of those will be announced on September 4th by Motorola. Those are the new Moto X+1 (or Moto X2) and the new and improved Moto G2. Last year the Moto G was a huge success. In fact, it was their best smartphone of all times. Both of these are worth waiting for, simply to see what Motorola has in store for buyers. They'll also be releasing the new Moto 360 Android Wear smartwatch, and some sort of accessory.
Moto X+1
The Moto X+1 looks to offer everything the original Moto X has to deliver, and more. They've improved the device in all aspects, increased the screen size, will probably tack on a few new impressive software features, and rumor has it they may even hit the current $399 price point of the current X. Meaning if you buy the Moto X today, a new seriously improved model may be available in a few weeks for the same price, or a few dollars more.
According to an array of leaks and rumors the Moto X+1 will have front facing speakers like the popular HTC One M8, and be better in every aspect over the original. The image above is reportedly the new X2. All of this while packing in a massive battery, giving buyers more customization options, and potentially even leather backs on top of the multiple colors and wood options. Here's what we're hearing it will deliver:
Moto X+1 Specs (Rumored)
5.2-inch 1920 x 1080p Full HD Display
2.5 GHz Snapdragon 800 quad-core with 2GB of RAM
16/32GB storage with micro-SD expansion included
Android 4.4.4 KitKat
12 Megapixel rear and 2.1 front cameras
Dual front-facing speakers (aimed at the HTC One M8)
2,900 mAh battery
Tons of customization options
A few leaks even suggest the Motorola logo on the back will actually be a special button. We're not sure what they have planned yet, but it will reportedly be actionable (clickable) and users can set it up as a shortcut button to launch apps, like the camera. That's yet to be confirmed, and for all we know they might even have a fingerprint scanner in there like the Galaxy S5 and iPhone 5S.
Reports suggest that following the September 4th announcement, the Moto X+1 will launch across the globe and in the United States on September 10th, possibly at the same $399 price point the current phone is at. That alone is worth waiting for.
Moto G2
Last year the Moto G was a surprise smartphone by Motorola that was wildly more successful than anyone expected. It had a small 4.5-inch screen that was 720p, was decent all around, but didn't support 4G LTE and was more aimed at emerging markets. It was priced under $200 outright. No contract required. The device blew up, sold millions, and eventually they released an improved 4G LTE model with a micro-SD slot for $229.
Read: Moto G Review
The same September 4th event Motorola will unveil, and likely release, the new Moto G2. This device is what many are actually waiting for, as it will have many of the customization features of the original Moto X and G, but be a better device as well.
According to leaks the Moto G2 will be a perfect blend between last years model, and the Moto X from 2013, yet still offer that impressive $200 price tag. If you're eying the Moto X for the price, the new G2 may surprise you with what is has to offer. These are only rumors, and less confirmed than the X+1, but here's what we're hearing will be included.
Moto G2 Specs (Rumored)
4.7-inch 1280 x 720p HD Display
1.4 GHz Quad-core Snapdragon 400 or 410 with 1GB of RAM
8GB internal storage with micro-SD expansion
Android 4.4.4 KitKat
8 Megapixel rear and 1.3 front camera (up from the 5MP last year)
Dual front-facing speakers
$200 price point again
These specs aren't confirmed, nor do we know the all the details to help paint a clear picture, but this is stacking up to be another excellent option for those on a budget. Or just smartphone buyers in general. Not everyone needs a massive 5.5-inch screen and blazing fast processor with a stylus and 3GB of RAM. The average user will be more than happy with the Moto G2, especially if it's anything like what we're seeing above.
Other Phones
September is going to be a busy month. We have both of these new Motorola phones mentioned today, the Galaxy Note 4 on September 3rd, the new iPhone 6 with a Moto X-sized 4.7-inch display, and possibly even two or three more phones from Motorola specifically for Verizon.
The rumor mills have been mentioning a few new Motorola DROID devices are headed to Verizon. Names like the DROID Turbo and DROID MAXX have been floating around, so that's potentially four new smartphones from Motorola very similar to the Moto X that may arrive in the next 3-4 weeks on carriers around the globe.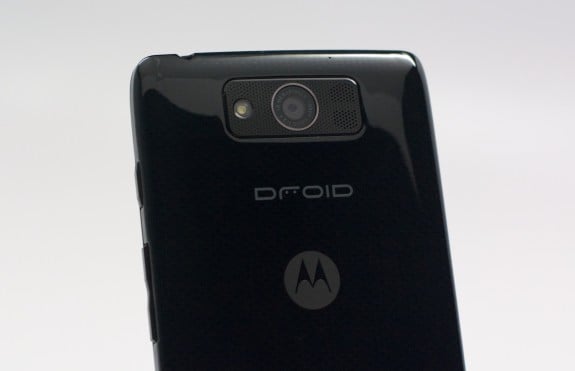 Deals
Last but not least, we can expect tons of deals to continue arriving when the new phones get announced at the beginning of next month. The Moto X has been on sale for $299 rather than $399 almost all of August trying to move inventory, and it'll likely receive a permanent price cut once the new X2 and G2 are available.
If you have your heart set on a Moto X, customized or not, a few weeks wait to see what's coming, or if they'll get a drop in price is certainly something to consider if you have the time to spare. If you need a phone right this minute, by all means, get it and enjoy.

As an Amazon Associate I earn from qualifying purchases.