Why You Shouldn't Buy the New Apple Keyboard
Earlier this week, Apple introduced some new accessories for Mac, including a new mouse, trackpad, and keyboard, all of which got some great updates. However, here's why you shouldn't buy the new Apple keyboard.
All three accessories comes with some new features and improvements. The new Magic Mouse keeps the same overall design as before, but now includes an internal battery that you can charge with a Lightning cable, instead of having to use regular alkaline batteries that would need replaced.
The Magic Trackpad also received a healthy update, now including Force Touch, which allows you to tap or click to select or open something, as well as press harder to bring up alternative options and shortcuts, similar to how 3D Touch works on the iPhone 6s.
Lastly, the new Magic Keyboard has received a generous refresh, coming with a slightly new design that shrinks the keyboard's footprint compared to the last generation, and now includes the same keys as the new 12-inch MacBook that released earlier this year.
Read: Early Magic Keyboard Review & Comparison
However, the new features on the new Apple Magic Keyboard may not be your cup of tea, and there are actually many reasons why you may not want to upgrade to the new keyboard. Here's why you shouldn't buy the new Apple keyboard.
Reduced Key Travel
Apple introduced an all-new keyboard on its new 12-inch MacBook earlier this year. While the new keyboard uses metal parts instead of plastic and silicone, there's also less key travel.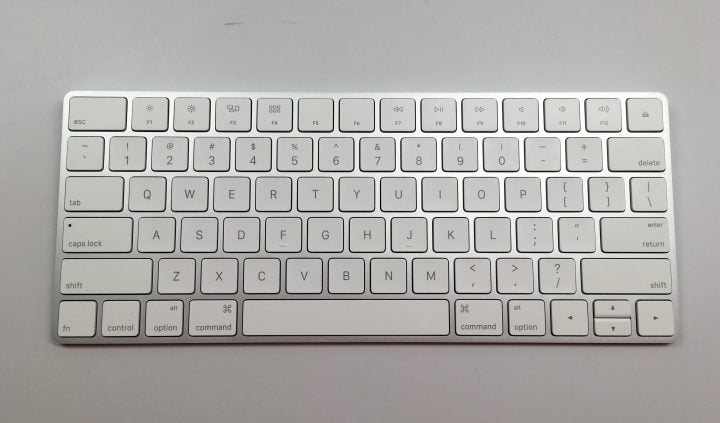 Key travel is the motion that it takes to press down a key. The more that it presses down, the more key travel that it has. For example, typewriters have a lot of key travel, while laptop keyboards have less key travel.
So what's so important about key travel in this case? If you think that the key travel on the MacBook Pro and MacBook Air are already at minimums, it's even less on the new 12-inch MacBook. This can make typing a bit weird at first, and while I'm sure you'd eventually get used to it, you might prefer more key travel. It's really just a preference thing anyway.
However, it's bit odd that Apple's new Magic Keyboard come with less key travel this time around, as it's mostly a feature to save space on the MacBook, whereas you don't need to do that with a dedicated keyboard.
It's possible that Apple wants its users to have the same experience when typing on a MacBook and typing on an iMac, so that you're not relearning how to type all over again, and this makes sense, but for those who don't have to switch between Macs, having a dedicated keyboard with minimal key travel is a bit weird.
No Backlighting
If Apple really wanted its users to have the same typing experience between a MacBook and an iMac, then it would make its new Magic Keyboard with backlit keys. However, the new keyboard unfortunately doesn't have backlit keys.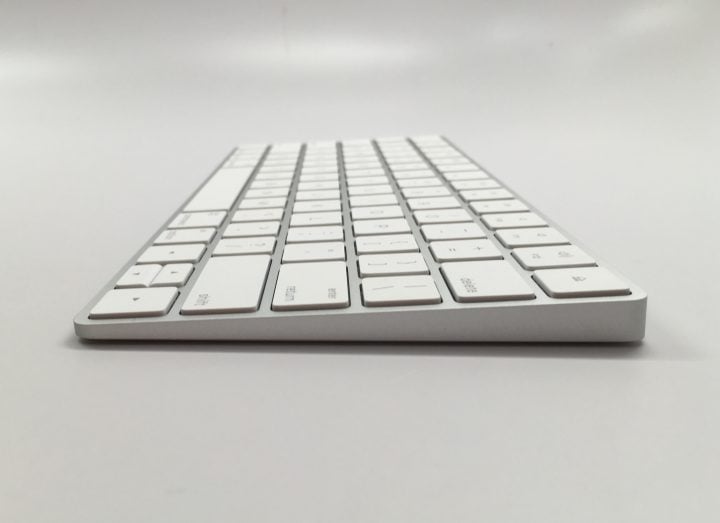 It's something that could easily be implemented, as LEDs hardly use up any power, and there are even two blank "F" keys in the top row of the new keyboard, which would be perfect places to put the backlight brightness keys, just like on the MacBook.
Missed opportunity? Perhaps.
No Full-Size Keyboard Option
We're not too surprised by this, but I've met more and more people who want a full-size keyboard with a numpad, and Apple doesn't offer its new keyboard in such a configuration.
My wife will only use keyboards that come with a numpad, and there are plenty of users who are the same way. However, I can see why Apple doesn't really focus on that type of configuration, considering that most consumers wouldn't use one on their non-work computer.
You can get Apple's old style keyboard in a full-size model with a numpad, but there's no wireless option for a full-size keyboard that Apple offers, which is a bit annoying.
Internal Battery
We're not too surprised that Apple went this route, but it's still unfortunate. Instead of using regular alkaline batteries, the new Apple keyboard has an internal lithium-ion battery that can't be replaced.
It charges up using a Lightning cable and the battery lasts about a month, with a quick-charge feature that lets you quickly charge it up for a few minutes in order to get a day or so of battery life out of it in order to finish any vital work you need to get done.
The downside of having internal batteries is that they eventually wear out and need replaced, so in a few years, your new Magic Keyboard might need its battery replaced, and how much is that going to cost?
Increased Price
Lastly, if you needed one more reason why you shouldn't buy the new Apple keyboard, it's that Apple raised the price this time around.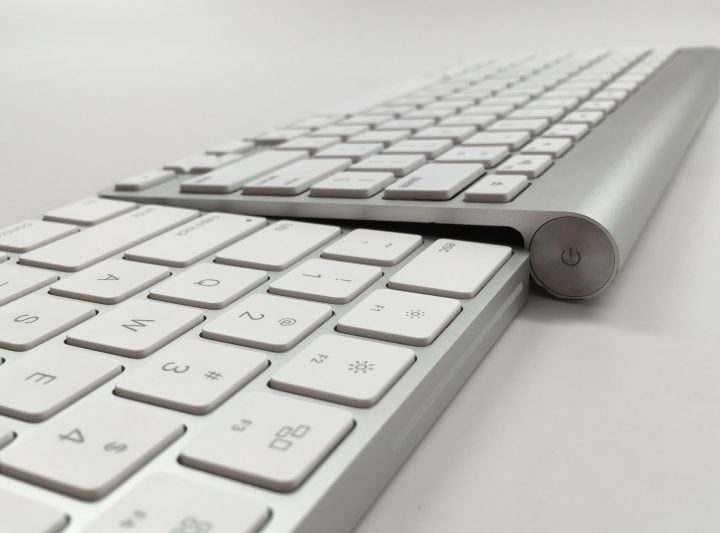 The Apple keyboard used to be $79, which was a fairly reasonable price, but the new keyboard now costs $99, which is kind of ridiculous considering that the new model isn't that much of a drastic refresh over the old one.
It's possible that the new keyboard's price is because of the solid aluminum design or maybe the cost of the internal lithium-ion battery, but $100 for a keyboard is a bit ridiculous. The Logitech K380, which is one of my favorite keyboards currently, is only a measly $40.