Why You Shouldn't Buy the Nexus 7 Right Now
Google's Nexus 7 is one of the best Android tablets money can buy, and arguably one of the best small 7-inch tablets on the market. However, the Nexus 7 is also a tablet that users shouldn't buy right now.
Last year, Google announced and released the all-new Nexus 7 for 2013 shortly after its annual Google I/O developer event, and it finally arrived during the early summer months for eager Android users. This year though, Google I/O came and went with no new tablets to replace it, which led to many buying the latest available device, the Nexus 7.
Read: Nexus 8 and Android L Release Date Rumored
The Nexus 7 is considered one of the best Android tablets for your money, simply because it offers everything you'd want in a tablet in a small form factor, and for a great price. It's sleek, powerful, and runs the latest version of Google's Android operating system. There are many other larger tablets worth buying, but below we'll tell you why the Nexus 7 is one tablet you shouldn't buy right now.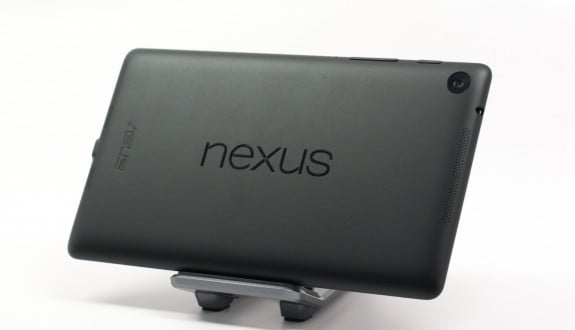 With the summer coming to an end and fall officially here, many are looking to get ahead on their holiday shopping or getting new gadgets for kids who are back in school. And while the Nexus 7 for $229 seems like the perfect option, and it is, there's something else on the horizon you'll want to wait for.
Google's Nexus 7 offers a beautiful 1920 x 1200p full HD display, a powerful quad-core processor with 2GB of RAM, 16 or 32GB of internal storage, and even a quality 5 megapixel camera on the rear all inside a thin, powerful, and sleek Android tablet. All of that has the latest version of Android and starts at $229 or $269, making it instantly a better buy than the iPad Mini Retina, Samsung's tablets, and many other in the Android tablet space.
There's a reason Google's Nexus tablets are some of the most popular, and it's because they offer the most bang for your buck, and quick updates to the latest software patches. Best Buy has them in stores overshadowing the cheap Galaxy Tab series from Samsung, and others from HP or Lenovo don't offer the same quality or power for the same price.
Read: Nexus 7 2013 Review
All of this said, right now, right this moment, you don't want to buy the Nexus 7. Why? Because a few new Nexus devices are coming soon, and you'll want to wait to see what Google has in store.
HTC Nexus 9
The biggest reason is the upcoming HTC Nexus 9. We've been seeing and hearing rumors about a new 8.9-inch Nexus 9 tablet for months, and an image of it even leaked earlier this week. Giving us a look at a device very similar to the current Nexus 7, only slightly bigger, but much better. While a bigger 8.9-inch Nexus 9 may cost a little bit more, it will certainly be worth it.
According to an array of leaks and rumors the new Nexus tablet will be made by HTC, and sport an 8.9-inch Quad-HD display, front facing speakers like the HTC One M8, have the same soft-touch matte black design as the Nexus 5 and 7, and be one of the best and most powerful Nexus tablets ever released. Running on a new NVIDIA Tegra K1 quad-core 64 bit processor with 2GB of RAM, have an 8 megapixel camera with optical image stabilization, and much more. It sounds awesome, and if everything we're hearing is accurate it could be announced on October 15th. That's less than two weeks away.
Read: Nexus 9 Release Date: What You Need to Know
A few sources claim the new Nexus 9 will be announced in a week or so, and go on sale starting around November 1st. Meaning you have less than a month to wait, and will get a substantially better product. At least in theory.
With the Nexus 7 more than a year old and a new model coming, you absolutely shouldn't buy it right now, and instead wait for something better, or wait for deals.
Nexus 7 Deals
We've been seeing excellent deals on the Nexus 7 for the past few months in anticipation of the new Nexus 9, and those will likely continue (and get more aggressive) once a new model replaces the aging Nexus 7 from 2013. All of August there were deals delivering the Nexus 7 for under $200, and some for even $129 on refurbished models. Making that by far the best tablet purchase any buyer could make.
When a new Nexus 9 is released (if rumors are true) the current Nexus 7 will be nearly a year and a half old, and start to see steep price cuts. Stores will lower prices, deals will continue to surface, and those $129 refurbished options will keep appearing every few weeks. Meaning if the new Nexus 9 is too much, or not what you hoped for, snag a cheap Nexus 7 in a few weeks and be happy.
Nexus 6
But wait, there's one more reason you may want to hold off before pulling the trigger on a Nexus 7 tablet. And that is because rumor has it Google's also building a "phablet" for 2014 as well. The new Motorola-built Nexus 6 will reportedly deliver a massive 5.92-inch display that's not much smaller than the Nexus 7. However, it will come in a sleek Motorola smartphone shell with a front facing speaker, top-tier specs, and the latest Android 5.0 L release that was announced back in June.
Of course many smartphone owners would still like to have a tablet with a bigger display while watching a movie, lounging on the couch, or while traveling, but with a massive 5.92-inch display you're not missing much.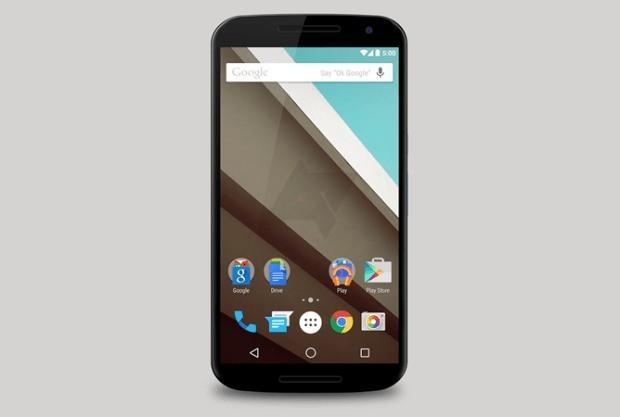 A few photos have emerged which reportedly confirm the Nexus 6, but until Google officially announces it these are just that, rumors. There is a lot of evidence that suggests it's coming soon, possibly on the same October 15th announcement and November 1st release as the Nexus 9.
Final Thoughts
The Nexus 7 is still an excellent tablet for the price, and for $229 it will still be a great buy after the Nexus 9 debuts later this fall. However, with a slightly bigger Nexus 9 coming soon, reports of a slightly smaller Nexus 6, and deals surfacing all the time it's worth at least waiting a few weeks.
I rarely use my tablet anymore, and a Nexus 6 could potentially replace both my Nexus 5 and Nexus 7 at the same time. Of course I'll still get the new Nexus 9 once it's released, but the new smartphone could be perfect for those considering Google's aging Nexus 7.
If all the mid-October rumors are accurate we only have a few more weeks of waiting before Google unveils everything they've been working on, so stay tuned for more details. And if that doesn't work out, you'll always have Black Friday to snag a brand new Nexus 7 on the cheap side.

As an Amazon Associate I earn from qualifying purchases.