Why You Shouldn't Download Cracked Minecraft
If you're on the fence about downloading what's being billed as a cracked Minecraft that doesn't require you to pay, don't make the move. A new report indicates that people downloading cracked Minecraft could be comprising the security of their Windows PC.
Malware Bytes Unpacked is reporting that what's being advertised as cracked Minecraft isn't what it seems.
Reading the release notes and information about the cracked Minecraft version available at Minecraftcrackedinstaller indicates that what users are getting is Minecraft 1.8, one of the latest versions of the game to debut. Cracked, refers to the nature of the installer itself. When you download a cracked game someone before you has managed to deep dive into its code and neuter the protection on it so that no one else has to pay full price for it.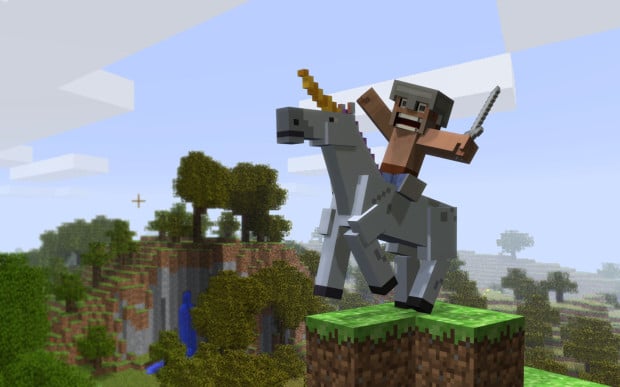 The website itself may say that what you're downloading is a cracked Minecraft version with all the features that entails, but that's absolutely not the case. Instead, the install file basically pulls a bait and switch. Users think they are downloading cracked Minecraft, but what they're really getting is a software package loaded with something called Plus HD and Omnibox. Both of those aren't exactly outstanding pieces of software. Plus HD loads users down with advertisements and pop-ups. Plus HD also delivers contextual advertising in web browsers, according to ShouldIRemoveIt. Agreeing to install it alone means you could end up with a new homepage for Internet Explorer and a new search engine set by default.
The latest version of Minecraft available is Minecraft 1.8.3 and it's available directly from the Minecraft.net website. The Windows PC, Mac and Linux versions of Minecraft cost $26.95. Yes, that's certainly a lot more than the free copy you're looking for, but it doesn't come with any of the dangers that trying to track down cracked Minecraft does.
There's no chance that Mojang will alter your browser settings or side load any malicious things onto your device. If the price of Minecraft on the PC is too much, look into purchasing other versions of Minecraft. All of the versions available on other devices are cheaper than the PC version.
Minecraft Pocket Edition for iPhone and iPad is constantly updated with bug fixes and new features. It costs $6.99 from the iTunes App Store. Android devices also have their own version of Minecraft Pocket Edition. It too costs $6.99 in the Google Play Store and is updated with new features and changes. There's a Minecraft Pocket Edition available for Windows Phone users too. Unfortunately, there isn't a version of Minecraft available through the Windows Store. That's unfortunate, but something Mojang likely has plans to fix as Microsoft purchased the company and Minecraft last year.
If you're looking to play Minecraft on a bigger screen there's Minecraft for Xbox 360, Xbox One, PS3 and PS4. Each of these versions cost $20. Xbox One and PS4 players can important the skin packs and game worlds that they created in the Xbox 360 and PS3 versions of the game at no additional charge.
Even better, users who are nervous about making online purchases can pick up boxed versions of the game for each of these platforms. Buying the game digitally ties it to your Xbox or PlayStation account for downloading to any device.
Read: 5 Tips for New Minecraft Pocket Edition Players
Before looking for cracked Minecraft remember that what you are paying for is peace of mind and safety. Even if you've found other cracked Minecraft editions from other than the one mentioned in this week's report, still consider purchasing a legitimate copy instead. With legitimate versions of Minecraft you don't have to worry about an update accidentally breaking it.

As an Amazon Associate I earn from qualifying purchases.