Why You Shouldn't Install iOS 8 on iPhone 5 Right Now
Apple is sending out emails encouraging iPhone and iPad users to make the move up to its latest and greatest update, iOS 8. And while the move certainly makes sense for some iOS users, we're here to tell you that now is not the right time to install the iOS 8 update on the iPhone 5. Here's why you shouldn't install iOS 8 on iPhone 5 right now.
In September, Apple rolled out its brand new iOS 8 update to iPhone and iPad users. The update, which was first announced back in June at WWDC, delivers a number of big time features to owners of aging iPhones and iPads including Continuity features with Mac, a much improve Photos application, major changes to iMessages, design tweaks, fixes for iOS 7 issues, and more. The update is substantial and it's an update that many iPhone and iPad users have installed already.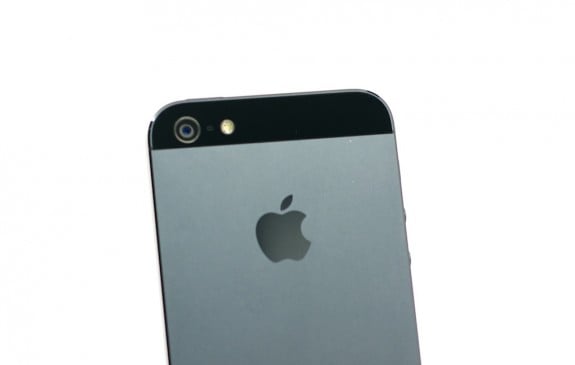 Personally, I have iOS 8 installed on a number of devices including the iPhone 6, iPhone 5, iPad Air, and iPad mini. I've detailed my experiences over the past couple of months in a series of reviews that are aimed at those still on iOS 8.0.2, iOS 8.0 and iOS 7. In particular, I've spent a ton of time with the iOS 8 update on the iPhone 5, a device I bought more than two years ago when it first hit shelves.
There are a few reasons for this. First, I still love the iPhone 5. Second, I am aware that new updates can have disastrous effects on older iPhones. iOS 6 essentially crippled my iPhone 3GS in the days before I bought the iPhone 5. I am also aware that iOS 8 and its iOS 8.0.2 and iOS 8.1 issues are causing problems for many iPhone users so my goal has been to keep iPhone 5 users, especially those still on iOS 7, in the loop as much as possible.
Over the past two months, I've gotten a ton of questions from iPhone 5 users and the loudest question has been whether the move up from iOS 7 has been worth it. My answer, in a few words, is that it has been, for the most part. There's a lot to like about iOS 8 on the iPhone 5. There's also a few things to dislike including one issue that brings back memories of my iOS 6 experience on the iPhone 3GS.
With Apple sending out emails pushing iPhone 5 users toward iOS 8 and the current iOS 8.1 update, I want to take this time to tell those of you that are still on iOS 7 that it's not worth the upgrade. At least not right now. It's worth it on the iPad Air and iPad mini and the iPhone 6 but it's not worth moving to iOS 8.1 on the iPhone 5. Here's why.
I've been using the iPhone 5 for more than two years now and nothing made me happier than the iOS 7.1 update that rolled out at the beginning of this year. My iPhone 5 was struggling on iOS 7.0 and the iOS 7.1 update returned it to form. I've noted that it made the device feel brand new and that's exactly how the device felt in the lead up to September's iOS 8 update.
In September, I installed the iOS 8.0 update for iPhone 5. Partially because I wanted the features, partially because it's my job to keep iPhone users informed. iOS 8.0 treated the iPhone 5 pretty well. There were some bugs and minor kinks but the new features outweighed them. iOS 8.0 also retained the speed that I had gained with iOS 7.1.2 so I was pretty thrilled about that.
iOS 8.0.1 and iOS 8.0.2 improved the performance on my iPhone 5. And for the most part, Apple's iOS 8.1 update has as well. Performance is fantastic, apps are holding up, and some of the more annoying iOS 8 problems have been eradicated. Key words, for the most part.
I am dealing with an insanely frustrating issue on iOS 8.1. My iPhone 5's speed has taken a nose dive. Folders take forever to open, scrolling in the iOS is slow and clunky, and the device is as sluggish as it was with iOS 7.0 on board. It's not the experience I was hoping for. iOS x.1 updates are supposed to help, not hurt, the overall experience.
I'm not alone either. I've heard from a number of other iPhone 5 users that want their speed back. They, like me, wish they could downgrade to iOS 8.0.2 or iOS 7.1.2. Of course, this being Apple, we can't. So we're stuck with solid performance, new features but an extremely slow interface that makes using iOS 8's new features annoying.
Now, mileage varies when it comes to iOS updates. I'm aware of that. While this might be a problem for me, it doesn't necessarily mean that it's going to be a problem for you. You could update from iOS 7.1.2 to iOS 8.1 and be golden. I made all of the preparations in the world, followed my own advice, and I'm still stuck with lag.
If there wasn't anything on the horizon, I wouldn't make this recommendation. But there is. Apple recently released an iOS 8.1.1 update into the beta program. The update appears to be a bug fix update and one that's expected to enhance performance on older devices like the iPad 2 and iPhone 4s. It's still not clear when it's coming out but given its size, my guess is that it will be on its way in the near future.
My recommendation, at least for iPhone 5 users still on iOS 7 and below, is to wait for iOS 8.1.1 to arrive. There's a good chance that it will iron out some of the issues that I, and other iPhone 5 users, are seeing in iOS 8 right now. If you've waited this long to make the move to iOS 8, what's another few weeks? I think it's worth the wait.
Consider this my own personal email of encouragement to you, iPhone 5 users. iOS 8's features are fantastic but the performance simply isn't there. Yet.

As an Amazon Associate I earn from qualifying purchases.