iPhone 6 Pre-Orders: 3 Reasons to Skip Them
The iPhone 6 pre-order date is only two days away which means consumers in the United States and elsewhere are now on the clock. With iPhone 6 pre-orders just hours away, we want to offer up some advice to those thinking about buying the new iPhone release. Here is why you shouldn't pre-order the iPhone 6 or iPhone 6 Plus ahead of their release.
After months and months of rumor and speculation, Apple's new iPhone release is finally here. The iPhone 6 and iPhone 6 Plus arrived at yesterday's Apple launch event and they will be two of the hottest smartphones of the year thanks to their hardware, software, and the fact that they are iPhones.
The iPhone 6 and iPhone 6 Plus both come with sleek and slim metal designs, A8 processor, upgraded cameras including Optical Image Stabilization on the iPhone 6 Plus, tons of storage options, two Retina HD screen sizes in 4.7-inches (iPhone 6) and 5.5-inches (iPhone 6 Plus), a number of price points, major U.S. carrier options, and Apple's new iOS 8 operating system.
At the event, Apple confirmed many of the other pertinent details including the iPhone 6 release date and the iPhone 6 pre-order date. As expected, the gap between the iPhone 6 announcement and the iPhone 6 pre-order date is tight. And this should be a cause for concern amongst many consumers looking into Apple's brand new iPhone 6 models.
The iPhone 6 pre-order date is confirmed for September 12th, or, this Friday. iPhone 6 pre-orders should start at midnight on Friday through Apple and through various carriers and retailers including AT&T, Sprint, T-Mobile, U.S. Cellular, Verizon, RadioShack, and others. The timing means that consumers will have only had two full days to consume all of the iPhone 6 details to come to a decision about whether to pre-order or not. That's not a lot of time.
Well, we want to help you out. We realize every situation is going to be a little different but we want to provide some basic principals to those thinking about the iPhone 6 pre-orders. Here, we take a look at some reasons why you shouldn't invest in the iPhone 6 pre-orders or the iPhone 6 Plus pre-orders. Here's why you shouldn't pre-order the iPhone 6.
If You're Coming from Android or Something Else
If you've never owned an iPhone before and you're thinking about making the switch, you probably shouldn't pre-order.
First and foremost, you're going to want to go hands on with iOS 8, Apple's brand new operating system. Problem is, iOS 8 won't be available to the public until September 17th. You also won't be able to go hands-on with the iPhone 6 with iOS 8 on board until next week. And believe us, if you're coming from BlackBerry, Windows Phone or Android, you're going to want to do that before switching.
It might seem like a simple leap, from Android to iOS, but it's not. Same goes for iOS to Android. They do have their similarities but make no mistake, these are very different operating systems and software is a very personal decision. We've spoken to many consumers who regret blindly making the switch to iOS and vice versa. It goes both ways.
Two days is not enough time to come to a decision. You'll want to go hands-on with iOS 8 on the iPhone 6 before making the call to switch to Apple from something else. While some blind pre-orderers might get lucky, others will find themselves regretting the decision days or weeks down the road, something that could prove costly should you decide to return it.
If You're Unprepared
You should not pre-order the iPhone 6 if you're unprepared, current iPhone user or not. We highly recommend going hands-on before buying your next smartphone. The iPhone 6 won't be out until September 19th. So unless you're absolutely dead set on a new iPhone and you're not in a rush, we think it would be wise to wait to go hands-on before buying.
If you are dead set on the iPhone 6 but haven't done your research, skip the pre-order. If you haven't researched the amount of storage you'll need, the color you want, the data plan options at your disposal, iPhone 6 carriers, or the iPhone 6's top competitors you probably want to think about avoiding the iPhone 6 pre-order.
There is no sense in rushing this decision. Do yourself a favor and take a look at your needs before deciding on storage. It could save you money. Take a look at your data plan options and your usage before diving in. Again, you could save yourself some headaches and money.
Look at the different networks. Some networks are faster than others, some are more widespread. We should also see the iPhone 6 release land on other smaller carriers in the future including regional carriers in the United States. Smaller regional carriers aren't as widespread as say a AT&T but they do have their advantages.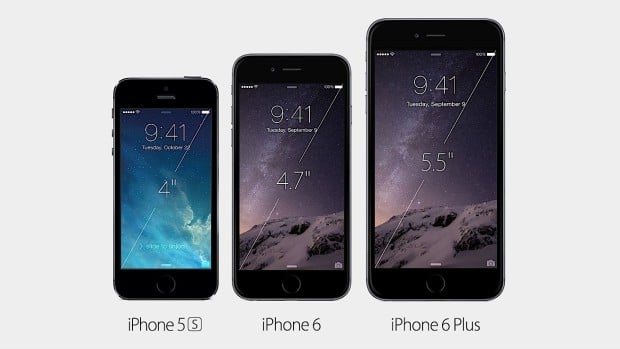 Finally, look at top iPhone 6 competitors like the Galaxy Note 4, LG G3, Lumia Icon, and others. The iPhone 6 isn't the only show in town. There are tons of other high-end, top notch smartphones that are lurking around and many of them are much cheaper than the iPhone 6. For instance, the LG G3, arguably the best Android phone ever made, is sitting in and around $99 on-contact.
That's $100 cheaper than the iPhone 6 and $200 cheaper than the iPhone 6 Plus. Take a look at these before buying the iPhone 6. And that doesn't mean looking at the spec sheet and coming to a decision. It means going hands-on with a device like the LG G3 or perhaps the Galaxy Note 4, a device that arrives in October.
There's really no reason to feel pressure. The iPhone 6 and iPhone 6 Plus might sell out but they'll be back in a few weeks. If you're feeling even the slightest hesitation, you probably should wait.
If You Don't Want to Pay Full Price
We've seen a few iPhone 6 deals emerge pre-iPhone 6 release date. However, those deals require you to trade in your current phone to knock the iPhone 6 price down. That's not going to be ideal for many of you, especially those that want top dollar for your current device.
iPhone 6 deals will likely be few and far between for the next few weeks and you should expect to have to shell out quite a bit of money if you're unable or unwilling to trade in your current device.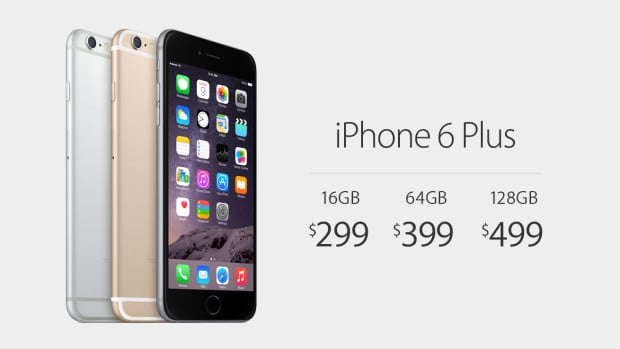 By avoiding the iPhone 6 pre-order and waiting a month or two, you'll open yourself up to potential Black Friday iPhone 6 deals and holiday savings that don't require a trade-in. We tend to see things get competitive once the initial rush of the iPhone 6 release dies down and retailers and carriers are left to battle for the scraps.
If you're not sold on an a $199.99+ iPhone 6 or $299.99+ iPhone 6 Plus, take a wait and see approach and avoid the iPhone 6 pre-order.

As an Amazon Associate I earn from qualifying purchases.