Why You Want a 4G iPhone and Why the iPhone 5 Won't Deliver
We expect that Apple will release the iPhone 5 in a few weeks, but at this point 4G LTE connectivity isn't likely to be on board.
There are plenty of reasons to want a 4G iPhone 5, but we don't expect Apple to include 4G LTE as a feature when Tim Cook takes the stage at Apple headquarters to announce the iPhone 5 release date on October 4th.
(READ: iOS 5 Release Date and What to Expect from iOS 5)
Why You Want 4G LTE on the iPhone 5
The big reason we are excited about a 4G LTE iPhone is that the platform has the biggest selection of apps and services that can take advantage of 4G LTE Speeds.
4G LTE speeds on Verizon rival your home internet connection speeds, and are 10 times faster than your current iPhone 4 download speeds. We have seen speeds fo 5-12Mbps down and 2-5Mbps up — which translates into very, very fast connectivity.
One of the biggest uses is to tether your notebook or other devices to a 4G LTE device to get work done or just surf the web like you were at home.
The reason we really want an iPhone with 4G LTE is because there are a huge selection of iPhone apps that stream and allow you to download movies and TV shows. A 4G LTE connection means that you will be able to download and get started streaming faster while you are on the go.
The size of apps, which can hit 585MB to 782MB for some games, are another reason to want a 4G iPhone, but until 2012, you'll need to depend on WiFi for fast app downloads.
Finally, iOS 5 will deliver the ability to get future iPhone software updates over the air. This means you won't need to plug in to your computer to get software upgrades, after iOS 5. These file sizes can be 700MB or larger for major releases. With a 4G LTE connection, you could download these updates over the cellular network instead of on WiFi. You would eat through data caps fast, but for some users the tradeoff could be worth it.
Why We Don't Expect to See a 4G iPhone 5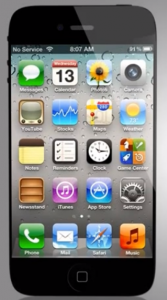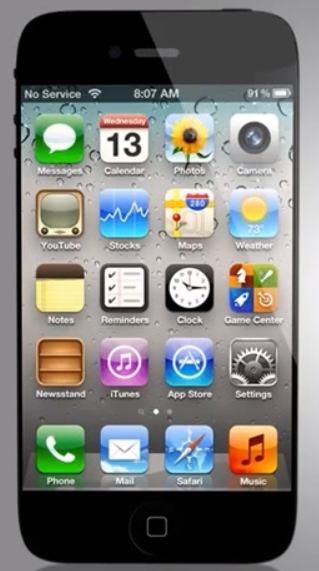 Sadly, for those users who want an iPhone with 4G, there are a number of reasons we don't expect to see a 4G enabled iPhone 5.
4G LTE Coverage is Still Minimal
Battery Life Problems on 4G LTE
Thankfully, Apple is working with 4G LTE engineers, so we expect that a future iPhone will have 4G.
When will the iPhone get 4G?
Apple is notorious for taking it's time on delivering new cellular technology. The company allowed competing Android and Windows Mobile devices to have a lock on 3G speeds for a year, before the iPhone 3G was announced.
We expect that Apple is content to leave 4G LTE to Android devices until 2012, so that the networks can be built up and battery life on 4G LTE devices can be improved.
AT&T has just launched their 4G LTE network in 5 markets, and expects to expand to 15 markets by the end of the year. Verizon currently covers 143 markets and expects to cover two-thirds of the U.S. population by the middle of 2012.

As an Amazon Associate I earn from qualifying purchases.