Wii U Update Adds Original Wii Game Support to GamePad
Nintendo has pushed out a new firmware update for its Wii U gaming console that adds the ability to play original Wii titles right on the Wii U's GamePad. This new feature allows gamers to turn off their TV entirely and continue playing an original Wii game exclusively on the Wii U's GamePad.
The only downside is that gamers still have to use a Wiimote in order to play original Wii games on the Wii U GamePad, which is a bit counter-productive, seeing as you now have to find a way to prop up the GamePad somewhere so that you can see the screen while using the Wiimote, and you'll most likely look pretty silly doing it, but if you're constantly fighting other family members for the TV, using the GamePad is the next best option.
As for other new features in this latest Wii U update, Nintendo added Dolby Pro Logic II support, as well as the option to automatically download demos through SpotPass. The update also adds a new Friend List icon on the Wii U home menu screen, as well as the option for your Nintendo Network ID to be used from other devices. More generically, multiple improvements to the system's web browser have been implemented, and Nintendo also says the update brings "further improvements to overall system stability."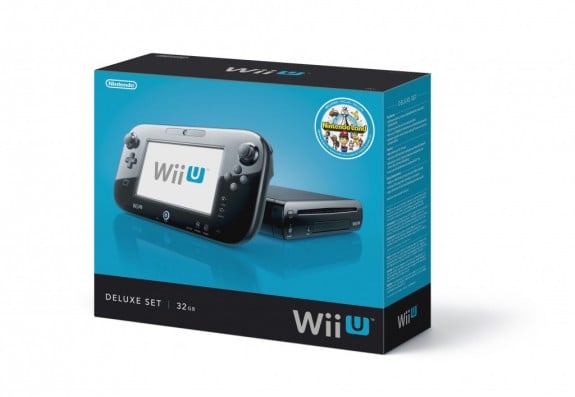 Furthermore, anyone using Nintendo's Wii U Chat will be glad to know that they can now connect a third-party headset to their Wii U GamePad for improved audio quality during chat sessions.
This updates arrives shortly after it was discovered that Nintendo would be ceasing manufacturing of the original Wii "soon." Nintendo's Japan website says that "manufacturing is scheduled to end soon." No specific timeline was given, but seeing as how the Wii U has been out for almost a year, this gives Nintendo the go-ahead to shut down the original Wii.
The Wii was a really successful console, selling around 100 million units since its launch in 2006. The Wii U hasn't seen a lot of that success yet, thanks to heavy competition from the Xbox 360 and the PlayStation 3 so far, but Nintendo isn't giving up hope just yet. It's committed to pushing out new, exclusive games for the console, but it's seeing a fight from developers who are saying that the Wii U isn't seeing a lot of sales. Hopefully, Nintendo can turn things around during the holiday shopping season.

As an Amazon Associate I earn from qualifying purchases.