Will BlackBerry Deliver the Real Facebook Phone?
Facebook may soon have its own branded phone after all if the social networking giant can secure a deal to acquire struggling Canadian smartphone maker BlackBerry. According to a recent report in the Wall Street Journal, BlackBerry had sent some representatives out to California to meet with representatives from BlackBerry to discuss a possible sale of the company.
The Journal reported that executives from both sides had met last met to discuss a potential acquisition, though "it remains unclear whether Facebook is interested in placing a bid."
This wouldn't be the first time that a true Facebook phone is rumored. The company was rumored in the past to launch its own phones, but most recently that did not pan out. Instead, Facebook worked with smartphone maker HTC to release an Android-based smartphone called the HTC First, a phone that comes preloaded with a Facebook skin called Facebook Home.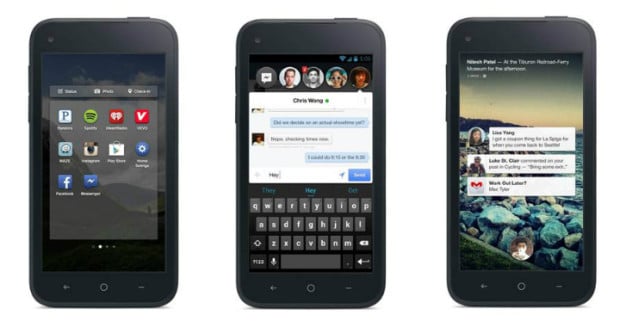 Unfortunately for Facebook, the First and the Home never caught on.
However, if Facebook manages to bring BlackBerry in-house, the potential for a Facebook phone would be more likely. BlackBerry already works with Facebook to bring deep Facebook integration into the BlackBerry operating system, delivering Facebook messages to the BlackBerry email app and Facebook events to the BlackBerry calendar app.
It's unclear if Facebook will ultimately enter the phone market on its own, even with a BlackBerry acquisition. CEO Mark Zuckerberg had publicly rejected this strategy in the past.
Another potential for a Facebook acquisition of BlackBerry would be for the latter's patents in security. With hacking and spying on the rise, enhanced security may allow Facebook to stay ahead of the competition and ease security and privacy concerns among its users.
If this acquisition goes through, it will be the latest in a series of high profile acquisitions of smartphone manufacturers. Google had acquired Motorola Mobility to the tune of $12.5 billion. More recently, Microsoft, which makes the Windows Phone operating system and licenses the mobile OS to other hardware partners, acquired partner Nokia for $7.2 billion for that company's phone and services business along with licensing key patents.
A deal may help BlackBerry gain focus. After consecutive years of struggle since the iPhone was introduced and the onslaught of Android, BlackBerry's market share as the once dominant smartphone player has dropped. The company has been looking at selling its business, and interested parties are rumored to include Google, Samsung, former Apple CEO John Sculley, and former co-founder Mike Lazaridis; most recently SAP denied that it was interested in a BlackBerry acquisition.