Will Chrome OS Arrive With Santa? Maybe, Maybe Not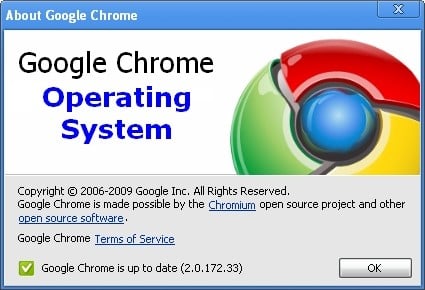 Chrome OS. Yes. Chrome OS. Meant for devices with keyboards. Chrome OS. Coming this year. Wait. Coming in a few months. Wait again. Yes, it will be this year. On shipping products? Well, that's when things get murky.
According to MG Siegler on TechCrunch, he got a yes from Google folk when trying to clarify Eric "loose lips" Schmidt's comments that Chrome OS would debut in a "few months." Schmidt's comments set off a wave of "wait until next year" posts. But Siegler says that when pressed about whether or not Chrome OS would find its way onto store shelves before the end of the year, the Google elves got a bit cagey saying they wouldn't comment further or more specifically.
I'm guessing we'll see more Betas shipped (you can get that now).  But the question is will anyone ship it on a device? I'm thinking that's where the next year part comes in.