Will Droid Bionic, BlackBerry PlayBook Cost More as Result of Japan Quake?
Update 3/23/2011: Despite Motorola reps telling us at CES 2011 that the Droid Bionic for Verizon Wireless will be utilizing a Texas Instruments–that information was used and referenced in this article–NVIDIA reps at CTIA 2011 had informed us that the device actually uses the dual-core Tegra 2 mobile applications processor. As such, the Droid Bionic would not be subjected to Texas Instruments' Japan quake-related factory closures.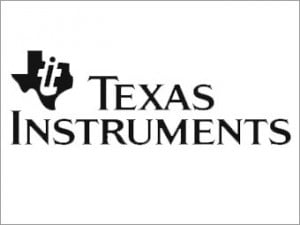 Texas Instruments, a company whose chips will be found on popular consumer electronics devices such as the Motorola Droid Bionic and Research in Motion's BlackBerry PlayBook, has said that several of its manufacturing plant in Japan have been damaged and are now closed temporarily as a result of the 8.9 magnitude quake and ensuing tsunami that had hit the island-nation.
The company warns that sales will be hurt in the first and second quarter. The company's Miho manufacturing plant, responsible for ten percent of its chip output by revenue, was hit and won't be able to return to full capacity until September.
Semiconductor manufacturing requires a lot of power and is sensitive to disruptions, such as the vibrations from earthquakes. TI's chips spans various industries, from smartphones and tablets, to washing machines and military equipment. It's unclear how the Miho plant's closure will affect prices of consumer devices.
According to Bloomberg, manufacturers of consumer products may increase their demand in the short term to ensure they have enough supply: "Disruptions to manufacturing in Japan may spur higher prices and more orders as electronics makers increase stockpiles to hedge against possible shortages in the future, Freedman said." The publication did not say what types of chips were made at the Miho, Japan plant. For its mobile chipset, Texas Instruments develop an OMAP chip based on the ARM reference design. It's dual-core CPU is said to be coming to the PlayBook and Droid Bionic.

As an Amazon Associate I earn from qualifying purchases.