Will Facial Gesture Unlocking Give You the Right to Act Weird in Public?
Google had debuted a key security feature called Face Unlock on the Android 4.0 software release, but users eventually found out that holding a picture of the owner's phone up to the device's front-facing camera would unlock the device, supplanting the security benefits. At its core, however, Face Unlock does offer a lot of potential, including the ability to quickly unlock the phone without the need to enter a PIN and without new hardware requirements like a fingerprint reader as most phones and tablets shipped today come with a front camera. Now, it seems that Google is looking for ways to enhance Face Unlock as the company had filed for patents for facial gestures.
Rather than just unlocking the phone by requiring the owner to merely stare at the front-facing camera, facial gestures would require the owner to perform some sort of action with their face, like blink, smile, frown, scrunch their nose, move their eyebrows, or other facial actions. This would help to prevent the fact that unlocking the phone could be done with a simple, static photograph of the phone's owner.
According to BBC News, Google may also require a combination of gestures that may be done in a successive order. One might have to scrunch their nose and shift their head, or blink and then frown to unlock their Android phones.
If this works, it would be good news, however if my experience with facial detection and gestures on the Galaxy S4 is any indication, you may look like you have epilepsy if it doesn't work.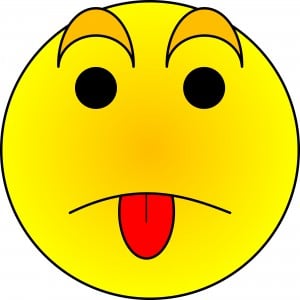 Samsung is using eye-tracking technology on its Galaxy S4 flagship to allow you to shift your head up or down to scroll in the appropriate direction so you don't need to flick at the screen to read through a long webpage. It's a useful feature, but when some of my friends learned about the feature, they used more exaggerated head movements, which makes them look like they have head spasms in public. I can imagine some of the facial gestures may make you look like an odd person in a public setting, and if you cannot get your phone to unlock and have to repeat such facial gestures, you might as well announce that you have facial muscles spasms in public.
The solution still may be more secure than entering a PIN, tracing a pattern to unlock your phone, or entering a passcode. Fingerprints left behind on the screen after entering a PIN, code, or tracing a pattern could make it easier for an unauthorized user to guess what you had done to unlock your phone.

As an Amazon Associate I earn from qualifying purchases.