Will Google Abort Nexus Program Amid Strong Sales?
With rumors heating up that Google may terminate the Nexus line of phones and tablets after the debut of the Nexus 6 smartphone next year, the Internet search giant and Android-maker is reporting strong sales and momentum of its Nexus smartphone. Google had created the Nexus phone program years ago as a reference design to Android OEM partners to show them what the vision for Android should be and demonstrate how the marriage of a strong software with intuitive UI and powerful hardware could drive developers to build apps.
Now, with reported strong sales, it looks like the vision that created the Nexus program could be deemed a success. Originally, the Nexus phones–Nexus One, Nexus S, Galaxy Nexus, Nexus 4, and most currently the Nexus 5–was created to give developers access to powerful hardware at an affordable price. For example, the Nexus 5 could be seen competing against the LG G2, but at a more affordable $350 entry price. The popularity of the Nexus phone along with the flexible contract-free pricing has also won the hearts of consumers at a time when carriers are becoming UN-carriers following T-Mobile's lead in adding non-subsidized, contract-free plans to the mix.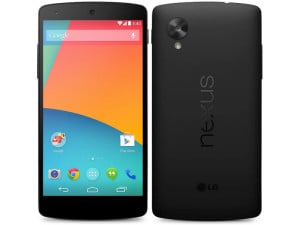 Though Google itself isn't disclosing how many Nexus smartphones have been sold, company CFO Patrick Pichette noted, "We had great momentum on the Nexus 5 and Chromecast."
News of Google's strong Nexus sales come just after Google announced that it would be selling its wholly-owned Motorola Mobility subsidiary to Lenovo for just under $3 billion. The deal still needs to undergo regulatory approval, but rumors are circulating that with Motorola no longer under Google's umbrella, Lenovo could now have a shot of creating a Nexus 6 smartphone with Motorola's branding next year. Perhaps removing Google's ties to Motorola will appease Motorola's hardware rivals and make it seem like Motorola would not be unfairly favored for Nexus program selection.
That said, those rumors also suggest that Motorola's Nexus 6 would be the last Nexus smartphone to make and that Google would retire the Nexus line in favor of selling multiple hardware from multiple vendors under the Google Play Edition monikers with vanilla Android and no skins or customization from the OEMs.

This article may contain affiliate links. Click here for more details.