Will HTC Shift The Advantage To Their Court?
We're talking quite a bit lately about HTC and their mobile devices. (Check out this week's GBM Podcast as an example.) And rightly so. HTC is making big moves and those moves are undoubtedly going to have a huge impact on the ultra mobile scene. Perhaps the four people on the Internet who haven't seen Hugo's InkShow of the HTC Shift don't know what I'm talking about here. Yet. HTC is indeed shifting the landscape. And not just with the Shift. James Kendrick has been checking out the HTC Advantage for a few days now and has put up a screen capture video look at the device on jkOnTheRun.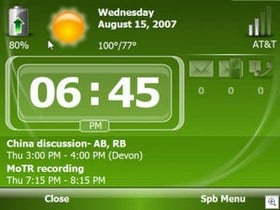 My prediction? We'll be talking about August 2007 and HTC's recent devices for a long time to come.

As an Amazon Associate I earn from qualifying purchases.