Ion Audio's Guitar Apprentice Beset With Patent and Trademark Infringment Accusations
At CES we saw Ion Audio's cool new music/iPad mashup in the Guitar Apprentice, a guitar-sized accessory that aims to teach people how to play (or at least find the right chords). Just slap an iPad into the body, fire up Garage Band, and follow the lighted frets.
We loved this idea, but now I'm wondering if it will come to market. Possibly due to all the attention it got when the accessory launched last week, a company came forward to say that the Guitar Apprentice infringes on their patents. And there are at least two other companies possibly waiting in the wings to say the same.
According to FutureMusic, audio equipment company Behringer served Ion Audio with a cease and desist letter on the CES show floor citing that they've had a patent for a touch screen guitar since 2010. And if you look at the patent in question it is indeed a lot like Ion's device.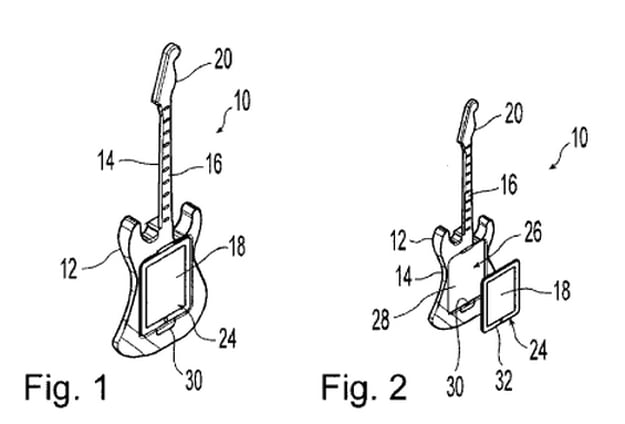 Furthermore, someone else owns the trademark on "Guitar Apprentice", so Ion will likely have to change the name if it does come out.
There's also talk that the shape of the guitar device borrows heavily from specific designs of existing guitar makers. I admit, I know little about the world of guitars and headstock shapes, but FutureMusic feels there's a disturbing pattern here.
Given that great ideas sometimes pop up in multiple places independently I wouldn't call foul on Ion Audio just yet. The end result is likely to be that the final product will look different from what we saw at CES and may come out later in the year than anticipated. Until then we'll just continue enjoying our iCades…
HT: CrunchGear

As an Amazon Associate I earn from qualifying purchases.