Will iPhone 5S Be Powered by the Next Qualcomm 4G LTE Radio Chip?
The new Qualcomm RF360 Front End Solution family of chips will pack support for all international bands of 4G LTE into one chip, making it easier to use devices across networks.
There are currently more than 40 different bands of 4G LTE around the globe, and that number just keeps growing. For current smartphones that means manufacturers have to produce several different models of their phones just to support the fastest networks around the world.
A great example of this is the iPhone 5. Apple has a total of three different iPhone 5 models, each with support for different bands of 4G LTE and different 2G/3G technologies. Apple would benefit if it could reduce its number of models to just one. With the new Qualcomm RF360 that's possible. The Qualcomm RF360 Front End Solution will combine all seven cellular modes (LTE-FDD, LTE-TDD, WCDMA, EV-DO, CDMA 1x, TD-SCDMA and GSM/EDGE) into a single chip.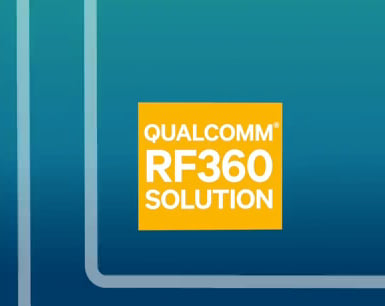 Qualcomm's new family of chips are also smaller, thinner and lighter than older radios. That means manufacturers can make smaller devices with the new radios, if they so choose. The chips also draw much less power, which means better battery life for smartphone and tablet users.
Qualcomm even claims the radios are powerful enough to work even when obstructed. That should mean hands and cases will interfere with signal strength less in phones with the new family of radios.
Qualcomm expects devices with the new RF360 Front End Solution to ship within the second half of 2013. The timing makes it perfect for the iPhone 5S, which Apple will likely unveil later this year. The chips will make it easier for Apple to support 4G LTE on every international carrier, and will make it easier for users to bring an unlocked iPhone 5S to other carriers without worrying about radio frequencies.
The new chips will also give the iPhone 5S longer battery life, which is always a big help for users. The chips likely won't make the iPhone 5S any thinner, however, as Apple will likely keep the same design as the iPhone 5.