Will Lenovo Release the First Windows 8 Tablet?
While much of the talk about Windows 8 tablets in recent days has centered around Nokia, who has confirmed that it is in fact building a tablet device, it appears that another manufacturer could be first to the market with a Windows 8 slate. According to a source of The Verge, Lenovo may be the first company to put out a tablet running Windows 8 with October currently slated as the target launch month.
Details about Lenovo's tablet are scarce at the moment, big surprise, but it's said to be packing an Intel processor.
However, we did see a possibility emerge at CES 2012 in the form of the Lenovo IdeaPad Yoga which you can see in the video below.
The IdeaPad Yoga is part ultrabook, part tablet, and it's a device that we absolutely fell in love with at the show. So much in love, in fact, that we awarded it with our Best in Show Award for CES at Notebooks.com.
Oh, and it's also powered by Microsoft's Windows 8.
So it's certainly a candidate for the company's first Windows 8 tablet, and if the report is correct, the first Windows 8 tablet overall.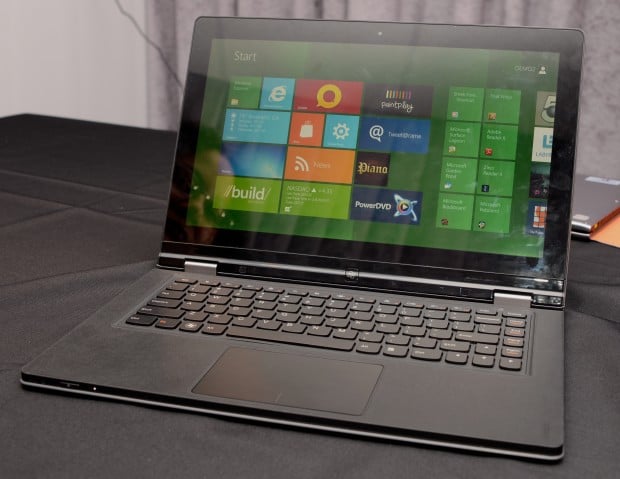 As for the Nokia model, there is very little known other than the fact that it has been confirmed to exist. Nokia's design chief Marko Ahtisaari told a Finnish newspaper that the company is indeed working on a Windows 8 slate and that it hopes the tablet will compete with Apple's iPad when and if it arrives.
In addition to Nokia and Lenovo, HP and Asus are also expected to launch tablets running Microsoft's latest operating system.