Will NVIDIA Announce a Quad-Core Tegra 3 CPU at MWC?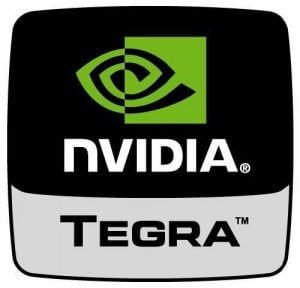 In an interview with NVIDIA's Tegra general manager Mike Rayfield with Hexus, the launch date for the next-generation Tegra 3 chipset was revealed. Though Rayfield didn't mention an exact date, he did say "It will be in production around the same time as my competitors' first dual-cores will."
In the past, NVIDIA has stated that it will be releasing a new version of its Tegra processor annually. With Tegra 2 having been unveiled in 2010 at CES, a release date coming up soon is expected. NVIDIA didn't unveil Tegra 3 at this year's CES probably to not overshadow its partners' product announcements, which contains the Tegra 2 chips, such as the Motorola Xoom tablet, Atrix 4G smartphone, and LG Optimus 2X.
Given that RIM is expected to release its PlayBook tablet with TI's dual-core OMAP ARM-based CPU in Q1 around the March time frame, NVIDIA's Tegra 3's announcement would have to be around the same time. Potential venues for unveiling Tegra 3 would be at Mobile World Congress in February or at CTIA Spring in March.
There is speculation that Tegra 3 would bring quad-core performance to NVIDIA's ARM-based CPU. NVIDIA had hinted at quad-core in the future, and that future may happen soon.