Will Samsung Celox Launch with a Super AMOLED HD Screen?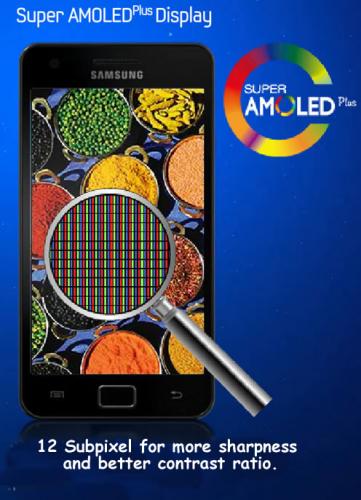 In a prior leak, we had learned that the Samsung Celox may be a re-vamped Galaxy S II device with a 4.5-inch display and 4G LTE network support, but could this device also sport a higher resolution HD 1,280 X 720 display with Super AMOLED or Super AMOLED Plus screen technology? Nothing's known quite yet, but given the recent news by the OLED-Association that Samsung Mobile Displays is now capable of producing a 4.5-inch panel with the 720p HD resolution and Super AMOLED technology, these new Super AMOLED HD displays can be headed to the next generation Galaxy S smartphones, perhaps on the Galaxy S III.
According to OLED-Display:
But the OLED-Association are sure they will likely introduce RGB stripe versions just as they did with the Galaxy S to Galaxy S Plus –> Super-Amoled-HD-PlusThe code name for the first product with Super-Amoled-HD (Pentile) is Galaxy S Celox
So it looks like from what we're hearing, these HD Super AMOLED panels will be utilizing the same Super AMOLED Plus display technology rather than the older Super AMOLED display on the first generation Galaxy S. The important differentiator here is the way that the sub-pixels are arranged; Samsung abandoned the PenTile display technology from the Super AMOLED panels and went with a more traditional sub-pixel arrangement on the Super AMOLED Plus panels, which offer better clarity and sharpness. I had noticed that with Super AMOLED on the Galaxy S, especially when compared with LCD displays that didn't use the PenTile pixel arrangement of equal resolution, the PenTile-based Super AMOLED panels rendered text more pixelated. So it looks like these HD panels would be of the Super AMOLED Plus varient–a Super AMOLED HD Plus panel on a Galaxy S III?