Will Sony's i1 Honami Xperia Phone Pack a 20-Megapixel Sensor with 4K Ultra HD Video Recording?
While the 20-megapixel Exmor camera sensor rumored for the Sony i1, code named Honami, Xperia phone may not be too exciting given that 8- and 13-megapixel camera phones work fine today, the Honami may become the first camera phone capable of recording 4K Ultra HD videos out of the box. Today's high-end phones can record at most 1080p full HD video, so 4K Ultra HD would deliver 4 times the resolution of today's HD format.
This would make the Honami a great camera phone challenger to Nokia's PureView range on its Lumia and Symbian models, as well as the recently announced Samsung Galaxy S4 Zoom, which brings a 16-megapixel sensor and 10 X optical zoom.
The specs for the phone are still unclear, and the latest 20-megapixel camera sensor and 4K video resolution was discovered in a build.prop system dump for the phone uncovered by hackers on XDA-Developers. In the past, it's been rumored that Sony will be using its pro-grade G optics branding for the camera on the Honami to rival the Carl Zeiss branding on Nokia's camera phone.
The camera app will also provide for some additional features, like bokeh control, info-eye, a manual mode, and more.
There will also be a number of augmented reality apps as well, including the ability to overlay your image to different backgrounds, and also the ability to overlay information to mapping data similar to those offered by Nokia as part of its City Lens app.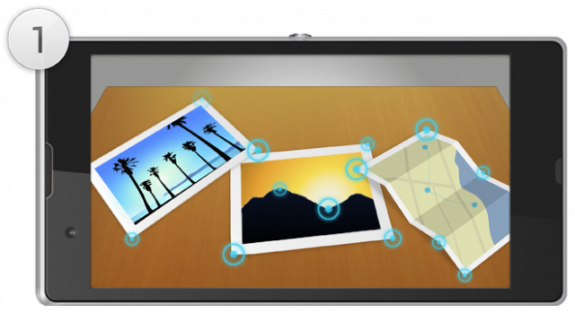 There's also a new Walkman music app with unlimited music streaming, a new movies store, and other new custom apps. For complete screenshots of those apps, you can visit the Xperia Blog for more details.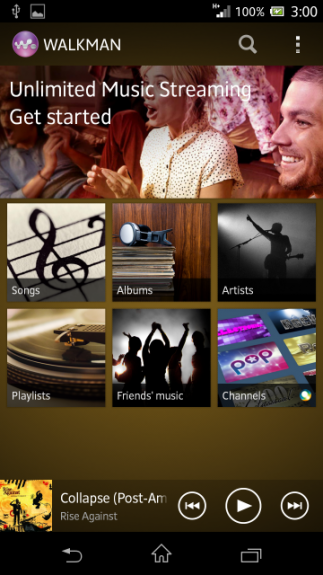 The phone has been rumored in the past to sport a similar waterproof and dustproof design as the current Xperia Z and may also come with support for interchangeable lenses.
Sony is hosting an event in Paris on July 4th, and the Honami may become officially announced on that date.