Will the Bubble Burst for Tablets in 2011?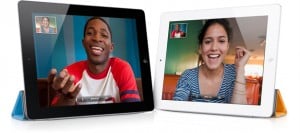 J.P. Morgan Research analyst Mark Moskowitz is speculating that tablet-makers who are hoping to capitalize on Apple's success with the iPad are building too many tablets while there may not be enough demand for those tablets running rival operating systems to iOS. According to Moskowitz, the tablet bubble may burst in the second half of 2011.
Moskowitz's research indicates that as a result of over-production, 51% of tablets produced may be left on store shelves in a worst-case scenario. He estimates that over 65 million tablets will be made while only under 48 million will be sold.
Apple will continue to dominate the tablet computing category. In the unveiling of the iPad 2, Steve Jobs notes that in the 9 months that the iPad was available in 2010, the tablet created a nearly $10 billion market for Apple and spurred the creation of well over 65,000 tablet-specific apps in the App Store. The company's second generation tablet is expected to go on sale on March 11th and bring a number of incremental upgrades that, when combined, will create an even better user experience for consumers, including a lighter and thinner industrial design, elegant smart cover cases, inclusion of cameras, software suites that allow for producing content on the go, and upgrades such as dual-core processing and gyroscope support. With the successor, Moskotwitz predicts that Apple could see a 100% year-over-year growth. If that prediction is accurate, the iPad 2 could now be a $20 billion business for Apple in 2011.
"In our view, the technical and form factor improvements of the iPad 2 stand to make it tougher for the first generation of competitive offerings to play catch-up, meaning actual shipments could fall well short of plan," Moskowitz says.
The JP Morgan Research analyst says that other tablets have not attracted enough consumer attention outside of HP's TouchPad running the webOS operating system and the new Motorola Xoom, which debuted the tablet-specific Android 3.0 Honeycomb OS from Google. There will be a slew of Android tablets coming, including the HTC Flyer, which runs Android 2.4 Gingerbread, and also the Galaxy Tab in various display sizes. Additionally, rival Research in Motion will launch its BlackBerry PlayBook tablet running the BlackBerry Tablet OS a month after Apple makes the iPad 2 available for sale in the U.S. market.
In the past, analysts have viewed the emerging popularity of the tablet class of computing devices to cannibalize traditional PC form factors, like notebooks, laptops, and netbooks. However, in Apple's post-PC era, the iPad 2 may be the device that will cannibalize other tablets on the market.
Via: AppleInsider

As an Amazon Associate I earn from qualifying purchases.