Will the iPhone 5 Have a Smaller Than 4″ Screen and Metal Back?
The iPhone 5 remains a mystery, and today that mystery just got a little murkier. We had been hearing about a larger display on the iPhone 5 for months now, but according to Digitimes, the iPhone 5 will keep the relatively small screen size of ht e current iPhone and a return to a metal chassis.
Digitimes cites upstream panel suppliers, who claim that the iPhone 5 will retain the smaller screen. Instead of growing the screen, sources tell the site that the iPhone 5 will use a new bezel design. The new design is said to be thinner, and make the iPhone's display look larger.
In addition to the small screen size, Digitimes reports that the iPhone 5 will no longer have a reinforced glass back, but instead return to a metal chassis.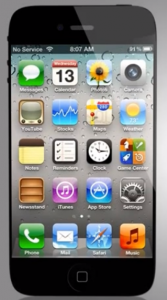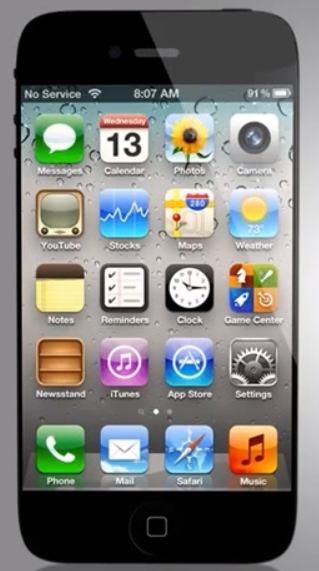 Digitmes has a so-so record on iPhone rumors, so this news doesn't mean that the sources are 100% correct. The move to a metal chassis and metal back, make sense and line up with many rumors we have heard, but I'm less believing of the small screen rumor.
Digitimes cites upstream panel suppliers, who may be sending smaller screens to Foxconn and other companies, which spurred the rumors. This isn't a leak from Apple, but from a far removed supplier.
It's possible that these displays are meant to go in to that rumored cheaper iPhone. This cheaper iPhone is rumored to arrive alongside the iPhone 5 and is said to have a similar look and feel to the current iPhone 4. Given both of these rumors, it is possible that the screen size rumors are exaggerated.
I would be very surprised if Apple bucked the trend and kept a small screen. Not everyone want's a large 4.3″ display, but after using numerous phones over the past year I have to say that a 4″ screen is the perfect size for mass appeal. The iPhone is one of the most recognizable media consumption smartphones, so it would only make sense for the screen to grow.
Phones with a 4″ display can still deliver a very portable experience that fits in pockets and purses large and small. Even the thinnest 4.3″ and 4.5″ displays bring bigger form factors that turn off a number of regular users.
[poll id="17″]

As an Amazon Associate I earn from qualifying purchases.