Will This new Windows Phone Feature Poach iPhone Users?
Launched with the iPhone 4s, Apple's Siri personal assistant has since become in icon in its own right. Boasting a personality that's both playful and charming while providing users with the information that they need to know has made the voice-activate assistant so popular that's it has become  a cultural icon with its own spoofs and more. Now, new reports indicate that Microsoft could be preparing to launch its own personal assistant on Windows Phone. Unfortunately, for Apple it could even top Siri's capabilities on the iPhone.
Reports including information about the personal assistant that's expected to hit Windows Phone devices with the Windows Phone 8.1 update surfaced this. week. The most detailed of these posts were from The Verge, who cites exclusives sources that indicate that Windows Phone's personal assistant will be even more advanced than Siri.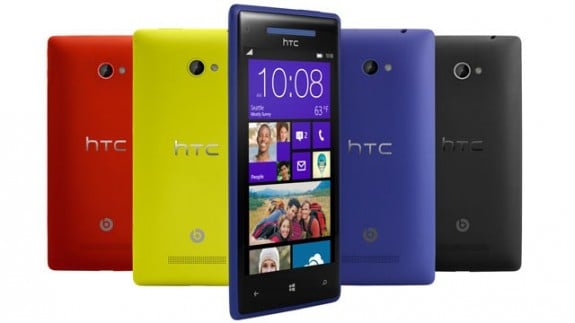 Named Cortana, the assistant will use a mix of data provided to it by the user's phone, Bing and Foursquare to learn about a user's habits and more. Users will be able to control what kind of information Cortana stores in her "Notebook" about them, though. This way, Cortana will be able to learn about the user's personal habits, reminders and appointments but only use that information a Windows Phone user is comfortable with her having
The report cites Cortana as being able to read text messages, ask to create calendar events and learn where a user's home and office are too.
All of these features sound awfully similar to Google Now, however Cortana will also allow users to perform searches with their voice, create appointments and even play music depending on the information she's gathered from the Windows Phone user.
Though Cortana will be backed by different services like Microsoft's Bing search engine and Foursquare, what user's see on their screen will also convey a rather Siri-like take on digital assistants. Whereas Siri  is often times personal and playful in nature and Google Now often sounds like a simple robot, Cortana will appear on-screen as a floating orb that will express different emotions when communicating with the user. She'll also be able to enable or disable a Quiet Hours feature that keeps notifications quiet like on Windows 8.1.
Read: Microsoft' Cortana rumored To Rival Apple's Siri
At least, at this early stage Cortana seems to be what Apple was hoping for when it originally announced Siri: a virtual assistant that makes managing life and your device easier. Should Cortana work as described, it could kill one of the few Apple-made features that continues to sell iPhones in record numbers. After all, a Siri like assistant with the powers of Google Now could prove even more helpful to users.
Of course, that won't fix Microsoft's problem with attracting developers, but in the smartphone industry every little feature a company can improve on and bring to their users is sorely needed. Microsoft isn't expected to formally announce every feature coming to Windows Phone 8 users in the Windows Phone 8.1 update until next April. Presumably, the update with Cortana included should be in developer's hands shortly after Microsoft's announcement.