Win a 30GB SugarSync Account Telling Us How You Would Use It
The only thing more frustrating than leaving a file at home when you really need it is being unable to send a file to a co-worker or family member because it is too big for email.
If you commonly encounter these problems, you need to check out SugarSync and enter our SugarSync Back to school giveaway for a chance at a 30GB SugarSync account.
If you aren't familiar with SugarSync, it is an online backup, syncing and sharing solution that offers more control than competitors like Dropbox, and offers 5GB of free storage to anyone who signs up. In short, SugarSync is Dropbox and thumbdrives on steroids. For more, check out our SugarSync review.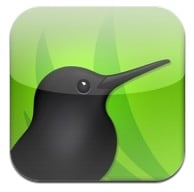 While I still use both SugarSync and Dropbox, SugarSync gives me more options to keep files in sync between my various devices and offers better sharing controls. Here are some ways I use SugarSync.
To share large files with students
To send photos and videos to family and friends
To share large files with team members at Notebooks and GottaBeMobile
To choose which files get synced to my MacBook Air's limited drive
To keep important files backed up to the cloud
Sharing files on SugarSync is more advanced than on Dropbox in a very good way. For instance, instead of taking up storage space on both of our accounts, if I share files with you, they only count against me. Also, I don't need to place files in any special folder to share them, I can just share any file I am sending to SugarSync.
How to Win a SugarSync 30GB Subscription
To enter, leave a comment on this post telling us how you would use SugarSync for school, work or personal life.
You can score an extra entry by following @GottaBeMobile and tweeting
"Give me some #SugarSync – I entered to win a 30GB account on @GottaBeMobile – https://wp.me/plEsg-ig3"
You can also enter twice at Notebooks.com for another chance to win a SugarSync account.
You have until Wednesday September 14th at midnight Pacific to enter. Contest open to any area where t is legal and SugarSync subscriptions are accepted. The winner has 5 business days to respond and claim their prize or an alternate winner will be chosen.

As an Amazon Associate I earn from qualifying purchases.