Win a Copy of WritePad for the iPad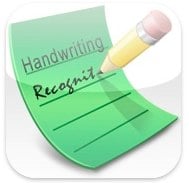 Phatware is sponsoring a giveaway for its excellent handwriting recognition app WritePad. We gave away one copy last week (congrats, TabletTeacher) and now we have five more licenses to give away courtesy of Phatware.
If you want to do Digital Inking and handwriting recognition on your iPad, than WritePad is the App for you. Tablet PC users will feel right at home, especially those who remember the Write Anywhere functions of the early Tablet OS. You can either write your notes anywhere on the screen and have them recognized, or you can use the TIP like interface to enter your Inking. Version 4.2 makes some nifty improvements and this App continues to make good progress.WritePad for the iPad costs $9.99.
Here's how you enter for a chance to win one of the five licenses. Simply leave a comment to this post. Tell us your first Tablet PC or Digital Inking experience and why you fell in love with putting that stylus to the screen. We're looking for stories here whether you're a Tableteer from way back, or just new to Digital Inking. The five winners will be drawn randomly from those who submit. Entries will be accepted until Friday at 12 noon PDT.
Have fun and good luck!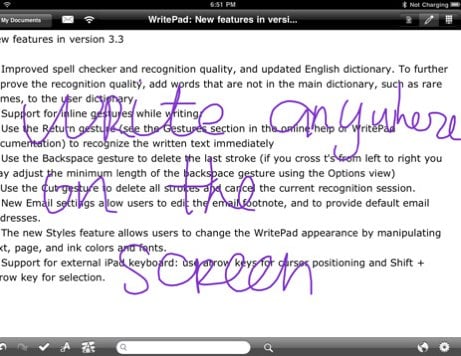 This article may contain affiliate links. Click here for more details.