Windows 10 Creators Update: Everything You Need to Know
To stay ahead of everyone else, Microsoft said that it knew it had to continue adding features to Windows 10 on a regular schedule. The company wasn't wrong; in recent years Apple and Google have both been able to keep users connected to their ecosystems by providing a steady stream of software updates. In 2016, Windows 10 users got the Windows 10 Anniversary Update. On stage in New York City, Microsoft revealed 2017's first update to Windows 10. The company is calling this free software upgrade the Windows 10 Creators Update.
The Windows 10 Creators Update is so-named because Microsoft is hoping to push forward with its still new vision. Through new hardware and software, all the teams at the company are emphasizing organization and creativity.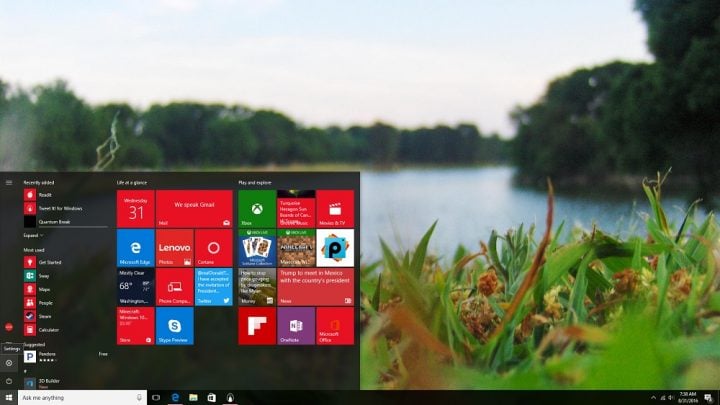 It's still early for all the Windows 10 Creators Update details. Microsoft's teams only recently left the stage at that aforementioned event in New York City. Still, the company provided a lot of information about the forthcoming software update for users. Here's what we know thus far.
3D for the Windows 10 Creators Update
On stage at the event, Microsoft focused on three activities for the Windows 10 Creators Update. Though there are likely many of small tweaks and feature updates planned, the company talked mainly about 3D, Gaming and Sharing.
It seems that Microsoft is betting heavily on 3D and augmented technology, just as some other electronics makers are. The bulk of the company's approach is on holograms and scanning. On-stage, a Microsoft employee scanned a sand castle, then dropped that sand castle into a new version of Paint, called Paint 3D in minutes. Through the app, she was able to position the object she'd scanned and add new objects. When she needed a 3D object that she couldn't scan at the moment, she visited the new Remix3D community that the company has partnered with SketchUp for. That demo concluded with her adding the downloaded object she'd downloaded from the community into Paint 3D. Another demo showed how easy it was to add that 3D object into PowerPoint to make slides more interesting.
The second part of Microsoft's 3D reveal was for traditional virtual reality headsets. PC hardware makers are jumping into the market with their on VR headsets that are designed to work with the VR and 3D features coming with the Windows 10 Creators Update. Acer, Asus and Lenovo will have headsets starting at just $299, which is a great deal less than competing headsets from Oculus and HTC.
Sharing with the Windows 10 Creators Update
Sharing and connecting are another of Microsoft's pet projects. With a few changes, the company is hoping to make it easier to connect users with the people who are most important to them in the Windows 10 Creators Update.
Users add their favorite people directly to a new area in the Taskbar that Microsoft is calling MyPeople. There they'll see any important notifications from their favorite people. Pop-ups for each person provide ways to communicate, whether that be through Xbox Live or Skype. Developers will be able to add support for their apps to this area too. Because this area is located on the Taskbar, everyone's most important contacts will be accessible to them from anywhere in Windows 10.
Finally, the company once again teased Messaging Anywhere, a concept it removed from last summer's Windows 10 Anniversary Update so that it could build it into a new Skype app.
Gaming with the Windows 10 Creators Update
Finally, Microsoft offered up news on Gaming. Here, the things that it confirmed for the Windows 10 Creators Update were more evolutionary than revolutionary.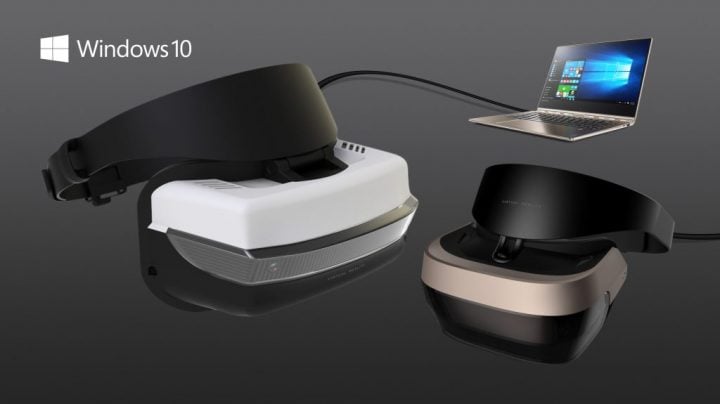 The Xbox app for Windows 10 has slowly become the best way to experience Microsoft exclusives, thanks to better available graphics. This Creators Update will let gamers stream footage of what they're playing directly from the Xbox app without extra software installs or utilities. Viewers can chat with the gamers that they like, and tell them what they should do next through the Beam service that Microsoft purchased earlier this year.
Also through the Xbox app, users can set up their own Arena game tournaments. Arena is set to launch on Xbox One sometime later this year.
Windows 10 Creators Update Price & Release
Of course, these features wouldn't matter to most if Microsoft wasn't prepared to make it available to them at a reasonable price. Just as it did with the Anniversary Update, Microsoft is giving away the Windows 10 Creators Update at no charge. It'll simply arrive as an unassuming software update when the company is ready to release it.
Because Windows 10 Creators Update and the Redstone update are the same thing, we can expect the features Microsoft has already revealed in recent Windows Insider Program releases to be available in the upgrade too.
Read: All the Windows 10 Redstone Features
As for when that Windows 10 Creators Update release date will be, things are still fluid. So far, the company has only said that Windows 10 users should expect these features – and more – to arrive sometime in Spring 2017.