Windows 10 Redstone 14291 – What's New & Different So far
Looking at just the number of devices it's installed on for a second, Microsoft's Windows 10 operating system has been a resounding success. Launched in the summer of last year, Windows 10 solved big problems for millions of users. Whether you have a notebook, desktop, tablet or 2-in-1, Windows 10 is the operating system that it should run, if it's hardware allows it. Smartly, Microsoft isn't resting with what it has achieved already. Windows 10 Redstone 14291, a new test version of the operating system the company made available late last week, proves that.
Microsoft has made versions of its next major update to Windows 10 available to members of the Windows Insiders Program for weeks now, but Windows 10 Redstone 14291 is the first time that the company has added anything worth getting excited about. The features that are included in the update will make their way to regular Windows 10 users soon enough, if rumors are to believed.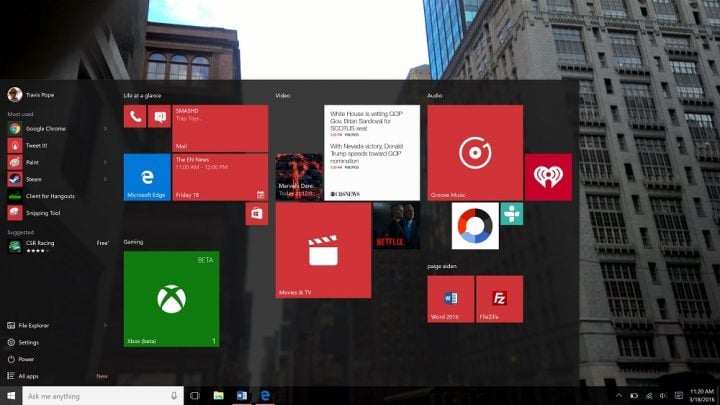 Here's what's new and different about Windows 10 Redstone 14291.
Microsoft Edge
Microsoft Edge Gets Extensions
The biggest feature addition in Windows 10 Redstone 14291 by far is Extensions. Microsoft's Edge team has publicly discussed Edge Extensions for months now, originally they were promised in time for the Windows 10 release last year. Microsoft Edge is the web browser that the company created to replace the long hated Internet Explorer.
Extensions allow developers to create tiny bits of code that can add features to your browser. For years, Google's Chrome and Mozilla's Firefox have offered Extensions. This first implementation of Extensions is just to prove that the feature works as advertised, Microsoft is already promising Adblock tools and other cool things that users will be able to add to Edge directly from the Windows Store.
Pinning Tabs
Just as the rest of the Windows experience is embracing apps with a united Windows Store, the Microsoft Edge team appears to be making it easier than ever to make use of Web apps. Contained in Windows 10 Redstone 14291 is the ability to Pin an app. By pinning it app, you make it immediately visible the moment you open Microsoft Edge and shrink its tab. It's perfect for Pocket, Spotify or web mail options that you don't have a Windows Store app for yet.
Pasting
Oddly, the Microsoft Edge team has added a few other curious extras in Windows 10 Redstone 14291. A new Paste and Go option lets users quickly get to a website from the right-click menu. Paste & Search is now something that users can do from the right-click menu too.
Maps
With Nokia's Here apps out of the picture, Microsoft has started beefing up its own Maps app in Windows 10 Redstone 14291 and beyond. This app is still built on top of the information that Here, now owned by automakers and not Nokia, collects.
Favorite locations can be viewed offline, and Cortana will now handle turn-by-turn directions. Microsoft has also improved one-handed use, it says. Multiple searches are viewable at the same time.
Maps is available on Windows 10 Redstone 14291 and Windows 10 Mobile 14291. Microsoft has also made the app available in Windows 10 1511, the version of Windows 10 that users at home have on their devices that aren't a part of the Windows Insider Program.
Clock & Alarms
Microsoft says that the new Clock & Alarms has an improved design. This is another app that's available to users both inside and outside the Windows Insider Program, it seems.
Feedback App
Finally, Microsoft has removed The Insider Hub and Feedback apps, merging them together to form The Feedback Hub. This single app gives Windows Insider Program participants and more the option to share their opinions of apps, features and how the entire operating system can be improved.
The old Insider Hub required that users dive into Windows 10's panel for optional operating system add-ons before they could dive in to get blog posts about new developments and look back at the improvements they'd proposed. At the same time that it forced users to jump through a few hoops to find the Insider Hub, Microsoft offered up access to the Feedback app to everyone; the company includes the app on ever PC running Windows 10.
Features from Previous Versions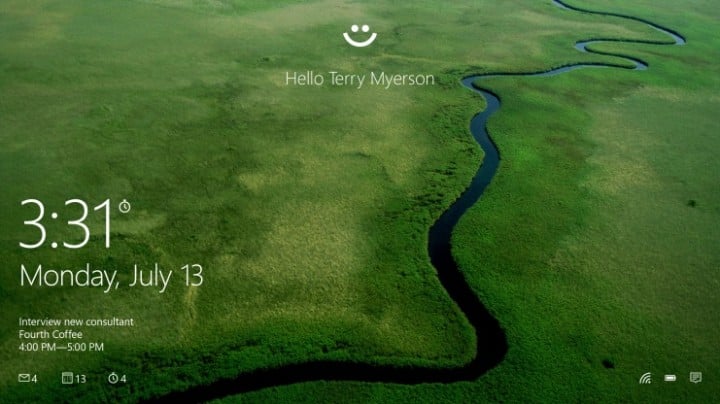 Besides these features, those that install Windows 10 Redstone 14291 get settings and small changes Microsoft provided to users in older versions of Windows 10 that have made their way to the Windows Insiders Program.
Today, Windows 10 has three places for users to add a picture, the lockscreen, the login screen and background in the Desktop. Microsoft recently killed off the login screen background, aligning Windows 10 with Windows 10 Mobile and fixing what appears to have been a completely unnecessary customization option for most.
Some users were taking advantage of a system tweak that allowed them to enable the old pop-up calendar that was accessible from System Tray in Windows 7 and Windows Vista. WinAero reports that this tweak no longer works.
Expect Microsoft to announce more features in changes in the very near future. BUILD, the same event that Microsoft used to show off lots of Windows 10's original feature line-up, is set to kick off again on March 30th.

As an Amazon Associate I earn from qualifying purchases.