Windows 10 Update: What We Know About the Updates
Downloads of the free Windows 10 upgrade aren't slow. In fact, Windows 10 already seems very successful if the measure of ultimate success is the amount of new people running it. Officially, Microsoft has said that 75 million people have upgraded to Windows 10. That's a huge number of users, already eclipsing the amount of people still running Windows 8 on their PCs.
Technology is a fickle thing though. To truly excel Microsoft now has to deliver what it promised to all of those who installed the Windows 10 upgrade: a new version of Windows that's ever-changing and ever-expanding. Officially, upgrading to Windows 10 gets users free updates for the lifetime of their device, according to Microsoft. Allegedly, these updates will add new features and address long-standing issues that still plague Windows. We know a little about future Windows 10 updates thanks to leaks and Microsoft itself.
Read: Windows 10 Review – A Love Affair
Windows 10 Threshold 2 Coming in October
Allegedly, now coming to users in October is Windows 10 Threshold 2 or what some are referring to as Windows 10 Update 1. Windows 10 Threshold 2 will be the first major upgrade for Windows 10 users that adds new features that aren't available right now.
In a report this week, Winbeta alleges that Windows 10 Threshold 2 won't come until early this November, giving Microsoft more take to finish up the project and other things that it's working on. To be clear, Threshold 2 is, reportedly, just the internal codename for the next Windows 10 update – Microsoft won't call it that when it gets announced. The site doesn't share anything about what could be coming in this upgrade, but it doesn't have to. Microsoft's own teams have done a bit of that already.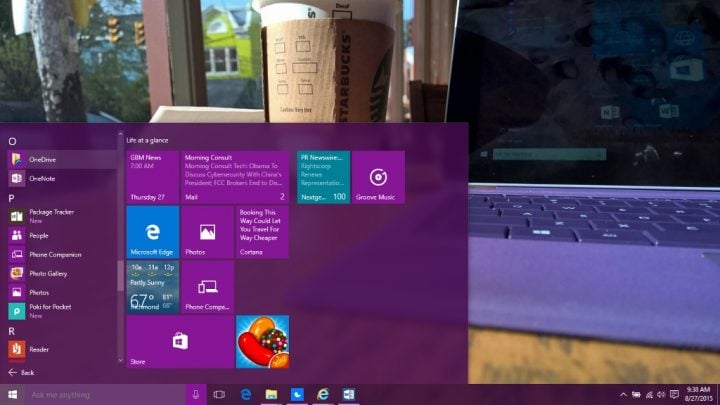 When Microsoft announced that it'd kill the Skype app for Windows notebook, desktop and tablet users it also revealed that it was working on a dedicated Messages, Video and Phone apps for Windows 10 devices. "We'll roll out the Preview for Universal Skype experiences built into Messaging, Phone and Video apps on Windows 10," a Skype blog post from June says. In the blog post the apps are said to be coming "later this summer."
Read: New Details of Windows 10's Next Neat Feature Leak
Even if this Windows 10 update only includes these new apps it'll be a huge step up. Windows 10 users have to install the Skype Desktop app now to message their friends. It's a huge annoyance and something Windows 10 should have delivered on at launch. Windows 8.1 had built-in support for Skype messages, at least.
Microsoft is letting users test new versions of Windows 10 in its Insider Program already. So far, builds distributed to those users don't include a lot of new things, but they do address one big issue: white titlebars. Today, Windows Store apps that haven't been updated to Windows 10 have bright war bars at the top of them. In Windows 10 Threshold 2 or whatever Microsoft decides to call this November update, users can color those titles bar themselves.
Windows 10 Mobile Coming Soon
Windows Phone has always been much more of a success in foreign markets than it is in the United States. The phone market is driven by big-name apps and fresh high-end hardware. Both are things Windows Phone doesn't have an abundance of.
The next major release for Windows that we officially know about is Windows 10 Mobile. Coming this fall, Microsoft has let members of the Windows Insiders Program try out this Windows 10 update for months. It's somewhere between a miniature version of Windows 10 and a massive overhaul of Windows Phone 8.1.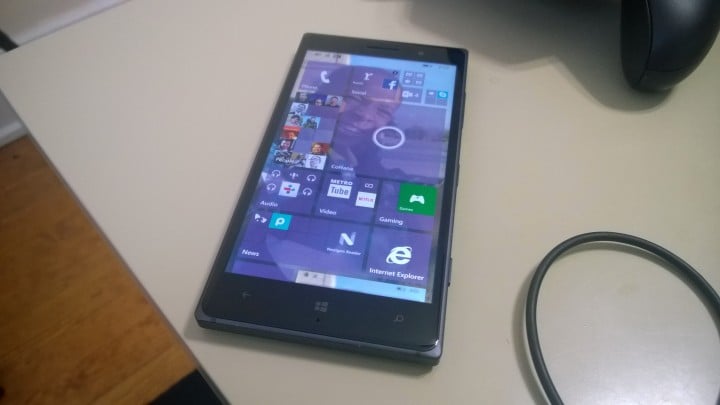 Read: Windows 10 for Phones Preview Arrives
Windows 10 Mobile introduces some of the same innovations its bigger brother does. The unified Windows Store and all the other apps available in Windows 10 for notebooks, desktops and tablets are present. In fact, apps written for Windows 10 effortlessly scale down for Windows 10 mobile phones. Microsoft Edge, newly updated versions of Outlook Mail and Outlook Calendar are available.
Windows 10 Mobile hangs on to some features that Windows Phone had and Windows didn't. Users can still create folders to hold all of their Live Tiles, for example. Cortana for Windows Phone takes commands that other versions of Windows don't understand. "Cortana, turn on quiet hours," is a perfectly good example of this difference in capabilities.
Windows 10 Mobile also has a built-in Android emulator that allows developers to easily port over their Android and iOS games and apps. Windows Phone enthusiasts have already found a way to get many apps that don't rely on Google's Play Services to work.
Read: Look of Lumia 950 & Lumia 950 XL iPhone 6 Rivals Leak
Microsoft plans to launch two Windows phones running Windows 10 mobile in October, according to reports. A new version for Windows Insiders is expected soon.
Windows 10 Redstone Coming Next Year
Finally, there's Windows 10 Redstone, a much larger Windows 10 release. According to All About Microsoft's Mary Jo Foley, this Windows 10 update is coming sometime in 2016 and will be a much bigger update than what we get later this year.
Read: Redstone Shows How Windows 10 Could Change Everything
Allegedly, features that weren't good enough to include in the current version of Windows 10 will be included in this Windows 10 update. The Redstone codename is said to be a reference to Minecraft. In that game, Redstone is used as a foundation for new items. The name seems to reference Hololens, the latest new piece of hardware Microsoft has announced and has said is coming to users and will run Windows 10.
It's important to note that through these releases Microsoft will have smaller Windows 10 updates ready to address bugs and stability. The company has said publicly that it expects to update the apps that are already available in Windows 10 regularly through the Windows Store. Good luck with your free Windows 10 upgrade.

As an Amazon Associate I earn from qualifying purchases.