Windows 10 Upgrade: 6 Reasons to Install & 2 Not To
Microsoft, makers of software of all kinds, has spent millions promoting its Windows 10 upgrade. The company likely spent millions more testing new features and building a better experience than it's ever offered in Windows before.
The Free Windows 10 Upgrade Offer first brought new features, experiences and apps to users last summer. Since then, millions have updated. This summer, the Free Windows 10 Upgrade Offer goes away. That some users will find themselves unable to get the software update without paying for is unfortunate. Cortana, the personal assistant from Windows Phone, is pretty helpful. New mail and calendar apps make what's available in Windows 8 and Windows 8.1 look like a joke. Windows 10 is more touch and keyboard-friendly than any operating system from Microsoft's past.
Read: Windows 10 Review – A Love Affair
Only you can decide whether installing the free Windows 10 upgrade is the best decision for your device. We can make it a little easier to come to your decision though with a rundown of things you should expect.
Reason to Download the Windows 10 Upgrade: Better Apps Compared to Windows 8.1
Let's just say this right now, if you're one of the millions of users that rely on Microsoft-made apps to get through your day, Windows 8 and Windows 8.1 might have been a disappointment. Some of the apps were just fine, others – like Mail and Calendar – were terrible.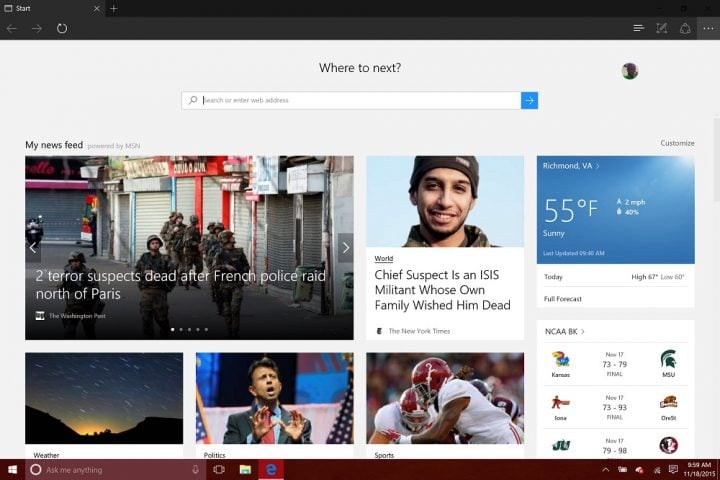 Read: 14 Windows 10 Apps: Alternatives for Gmail, YouTube & More
Microsoft's teams went back to the drawing board to improve most apps. Outlook Calendar and Outlook Mail are plenty user-friendly now. That wasn't the case with Windows 8.1. Internet Explorer has been replaced by Microsoft Edge, a redesigned browser that has a modern rendering engine and will soon get Extensions. Groove Music has officially replaced the lack luster Xbox Music. All apps adapt to the input methods that you have. An app won't fully take over your screen if there's no touch input, for example. Closing an app is always as easy as clicking on the X in the top-right corner of that app.
Reason to Download the Windows 10 Upgrade – The Windows Store
The Windows Store was a disaster in Windows 8.1 and non-existent in Windows 7. This store has gotten a big refresh, with apps, games, music and movies all available there now. Slowly, Windows Store apps are starting to improve too.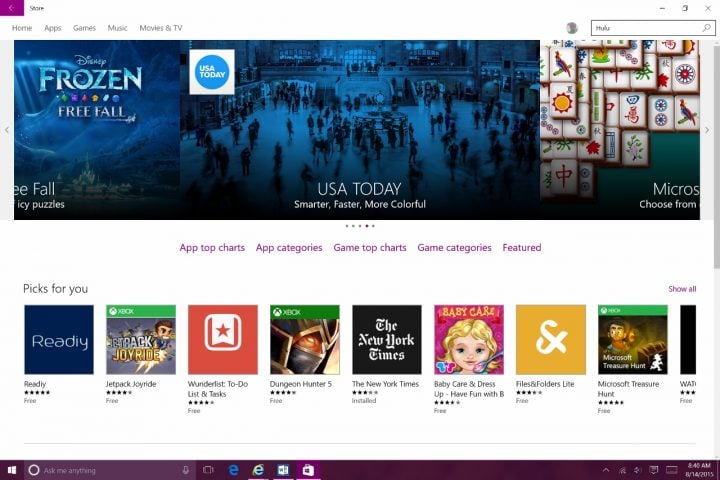 The apps and media that you purchase are available on any Windows 10 device that you're logged into. Any device at all. Xbox Live functionality is included in some games for Windows 10. New titles that were Xbox One exclusives are showing up in the Windows Store every day.
Read: How to Play Xbox Games on Windows 10
Reason to Download the Windows 10 Upgrade: Cortana
Cortana, the Windows phone personal assistant, is available in Windows 10. She does the things that you'd expect, like file search and act as a quick way to get to Microsoft's Bing search engine. She does some things you probably wouldn't expect too, like letting you set appointments, perform searches and open apps with just your voice.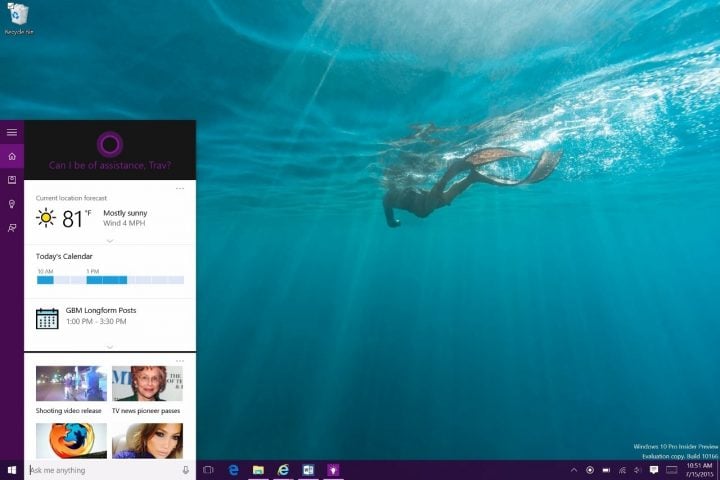 Cortana now has companion experiences on iPhone and Android. Soon, she'll be able to sync and track notifications from Android and Windows 10 Mobile.
Read: How to Use Cortana in Windows 10
Reason to Download the Windows 10 Upgrade – Action Center & Notifications
Windows 7 and Windows 8.1 both have a problem with notifications. On both, the system tray is used as a catch-all for program notifications. On Windows 8.1 made this problem worse, introducing notifications for Windows Store apps that didn't stick around for too long. If you weren't right in front of your PC, you had no idea what app just sent you a notification.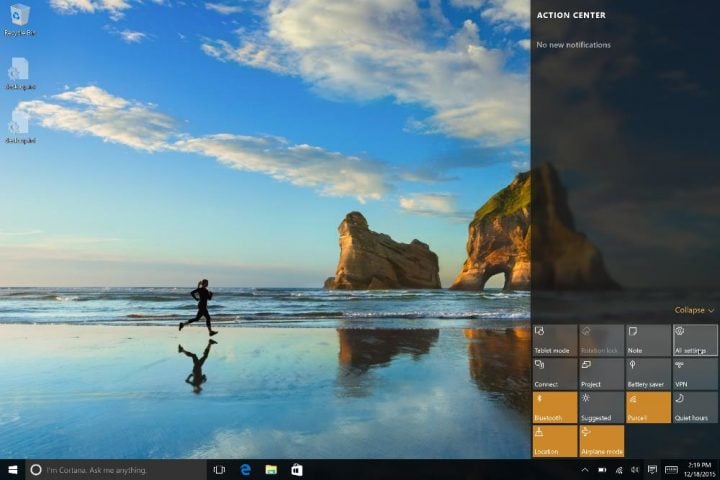 Windows 10 attempts to solve both problems. Microsoft is de-emphasizing notifications in the System Tray. Most notifications now surface in the Action Center instead of the System Tray. The Action Center keeps track of any notifications from Windows Store apps. This way, you always know what notifications you might have missed.
Reason to Download the Windows 10 Upgrade: Task View & Start
Windows 7 is mouse-friendly, but touch poor. Windows 8.1 swung too far in the opposite direction. It was hard for people to learn how to use the operating system, even if they'd been a Windows user their entire life.
So Microsoft went back to the drawing board and fixed some things that should have been red-flags looking back on it all.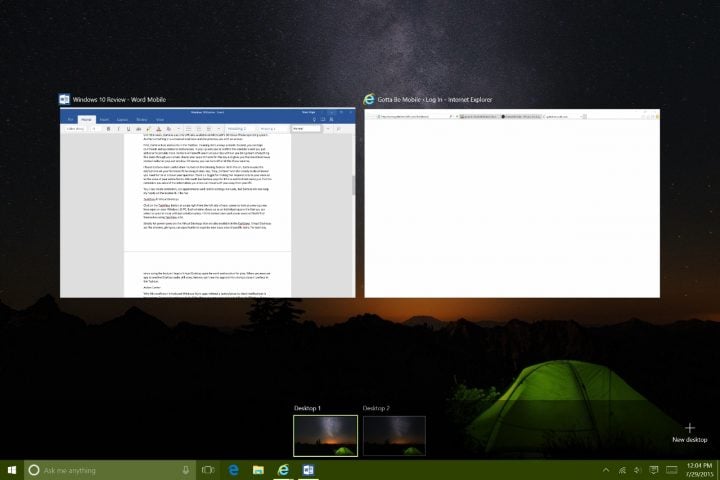 The Start Menu is back for those that don't have touch. You can fill the menu with app shortcuts, or embrace Windows Store apps. It's completely up to you. Unless you have Tablet Mode turned on, every Windows 10 app is in a window. You already know how to multitask with them, open them and close them.
Task View finally introduces multiple desktops into Windows. Now you can have different apps sitting in different windows for different tasks. Say, you want to segregate your work material from the shopping that you did over lunch, now you can. The Settings app is quickly becoming the only place to find most settings. This is a big improvement over managing Windows 8.1. There was a heavy emphasis on Control Panel and the Settings app.
Reason to Download the Windows 10 Upgrade: Free Updates for the Life of Your Device
Finally, and most importantly, if you upgrade to Windows 10, Microsoft is promising free upgrades for "the life of your device." How that'll break down in time, only Microsoft knows, but since Windows 10 first became available, the company has added features through the Windows Store and yearly updates without charging users anything extra.
That's a far cry from the days when the company would only issue a single feature update before moving on to develop a massive update to Windows that cost buyers. Security updates are included in this new continuous free update program.
Reason to Not Download the Windows 10 Upgrade: Missing & Discontinued Apps
The biggest reason not to install Windows 10 update is that Microsoft decided to cut some dead weight that you depend on.
A half-dozen or so apps and experiences aren't baked into Windows 10 or aren't supported. Windows Media Player is still around, but don't look for it to get any updates. Windows Media Center has been scrapped entirely, with Microsoft focusing its entertainment efforts on the Xbox One. Classics, like Minesweeper and Solitaire are gone. They've been replaced by Windows Store apps that offer Xbox Live Achievements. The entire Windows Live Essentials suite of add-ons is made redundant but Windows Store apps for OneDrive, Photos and more.
If you like or depend on any of the experiences – mainly I'm talking to Windows Media Center lovers – know that you'll lose them and any other apps not supported in Windows 10 any longer. Don't fret if you don't see Internet Explorer, it's hidden inside the Windows Accessories folder Start.
Read: 14 Everyday Windows 10 Problems & How to Fix Them  
Reason to Not Download the Windows 10 Upgrade: Free Updates
Windows users have always had the option to add decide not to upgrade their system. Windows 10 doesn't give anyway but business users that opportunity.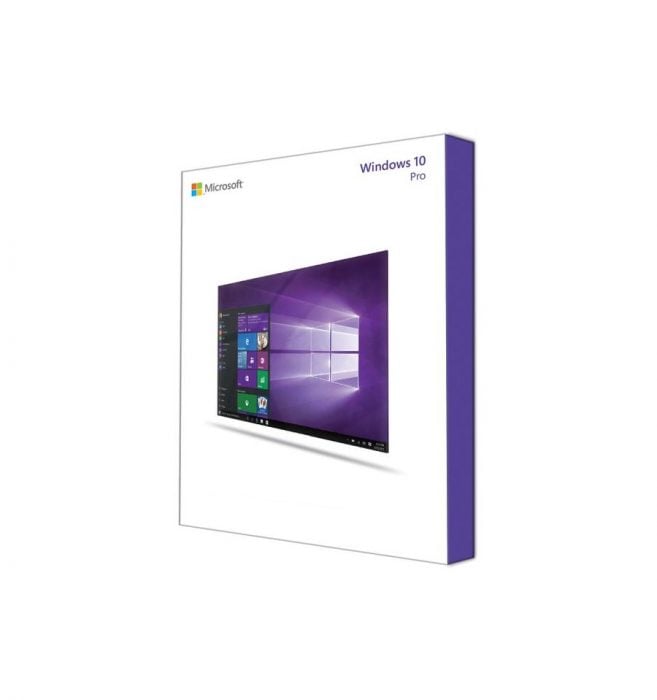 Microsoft wants to be even more proactive about keeping Windows 10 secure and up to date. Windows 10 Home allows users to defer, but not completely skip any operating system update that Microsoft releases. You can schedule updates for times that you aren't using your PC, which makes this restriction at least bearable.
Read: Should You Upgrade to Windows 10?
You have until late July to take advantage of the Free Windows 10 Upgrade Offer. After that, Microsoft will return to charging users the operating system update.

As an Amazon Associate I earn from qualifying purchases.