Windows 10 Upgrade Problems: My Experience So Far
Windows 10 upgrade problems surfaced almost the moment Microsoft unleashed the free Windows 10 upgrade. Windows 10, is Microsoft's last stand, it's latest attempt to create one operating that's perfectly usable on notebooks, desktops and tablets. A new Start Screen/Start Menu lets users navigate Windows the way they want. A new personal assistant named Cortana helps users stay productive and handles searches.
The theory is that these details and other exciting new features are contributing to Windows 10 problems in some way. Allegedly, millions of users are all upgrading to Windows 10 every day. Because there are so many people, it only appears like an abnormally high number of users are having issues, when millions more are getting the upgrade just fine.
Read: Windows 10 Upgrade Guide: What You Need to Know
I decided to put that theory to the test, updating a smattering of eligible PCs to see if there were any Windows 10 upgrade problems. I can't say that none of these devices walked away completely unscathed.
Windows 10 Upgrade Problems – Surface Pro 3
The first device I updated was Microsoft's own Surface Pro 3 Windows 2-in-1. Being a Microsoft product itself, I expected less issues for this device than any other. Unfortunately, that wasn't exactly the case. I made it without running into any series Windows 10 Upgrade problems.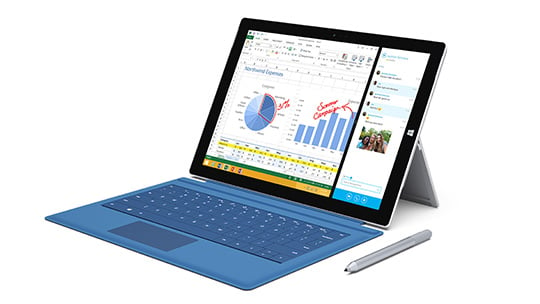 I've run into some nagging bugs that just can't be ignored though. I never once had an issue with the Surface Pro 3 performing a task just after waking it up from sleep with Windows 8.1, but I do now. The Bluetooth connection for my Arc Touch Mouse has dropped once or twice a day lately too, and it's also made by Microsoft. The Start Menu/Start Screen sometimes fails to surface when I click or tap on it. Sometimes there's a huge delay in between the time I tap or click on the button for Cortana and when she responds.
Microsoft is slowly squashing these issues with fixes pushed out through Windows Update. Though they aren't strictly Windows 10 upgrade problems, I think they are worth acknowledging in case you decide to upgrade your Surface Po 3 in the coming days.
Windows 10 Upgrade Problems – Dell XPS 13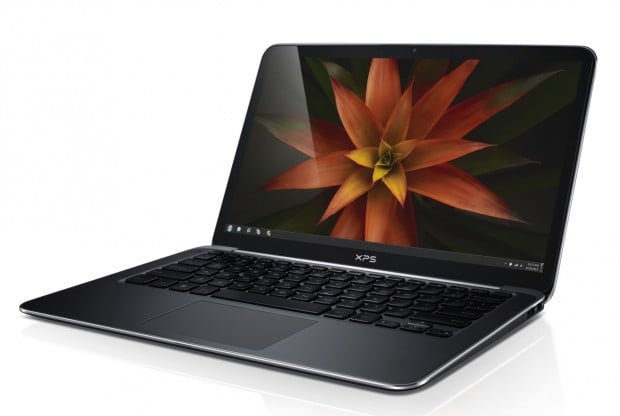 I didn't run into any Windows 10 upgrade problems with the Dell XPS 13 notebook I purchased back in 2013. Instead of waiting for the update to get pushed automatically, I used the Windows 10 Download Tool to get the installation going.
I didn't notice any of the Bluetooth or connection issues that I noticed on the Surface Pro 3. Dell seems to have stayed on top of any driver issues.
Windows 10 Upgrade Problems – Dell Venue 8 Pro
My Dell Venue 8 Pro Windows 10 update went very badly. The Dell Venue 8 Pro represents a fairly new breed of Windows devices It's an 8-inch tablet, meant as a media device and e-book reader. It has an Intel processor inside so that users can install programs like iTunes and be productive when they connect a mouse, keyboard and monitor. A compression technology that Microsoft uses, squeezes the operating system to make way for story other stuff.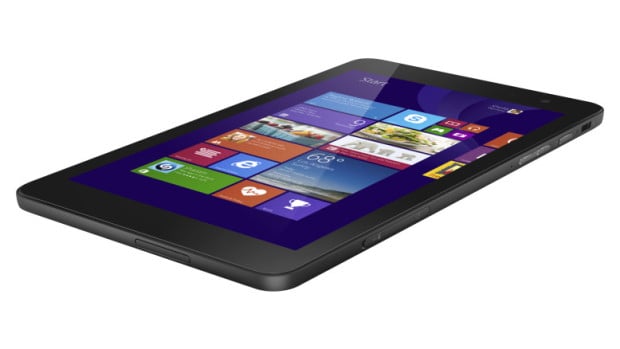 The first Windows 10 upgrade problem I noticed was with Windows Update itself. Microsoft lets users reserve Windows 10. Before starting the update, Microsoft downloads the upgrade over Windows Update for the coming upgrade. Even after reserving the upgrade, Windows Update refused to store the update. A progress bar throwing strange error code kept popping up. To fix this issue I had to dive inside the folder structure and Command Prompt. It's one of the fixes listed in GottaBeMobile's guide on Windows 10 Upgrade problems. I also had to clear out some space to make sure I could store the upgrade.
Read: 7 Windows 10 Upgrade Problems & How to Fix Them
After the Windows 10 upgrade finished I noticed some very glitchy graphics performance and bug that prevents the Dell Venue 8 Pro from waking up from sleep mode. Checking for Windows Updates if this happens to you is critical. Downloading new updates fixed the terrible graphics performance for me, but still hasn't solved the waking issue.
Windows 10 Upgrade Problems – Lenovo IdeaPad 100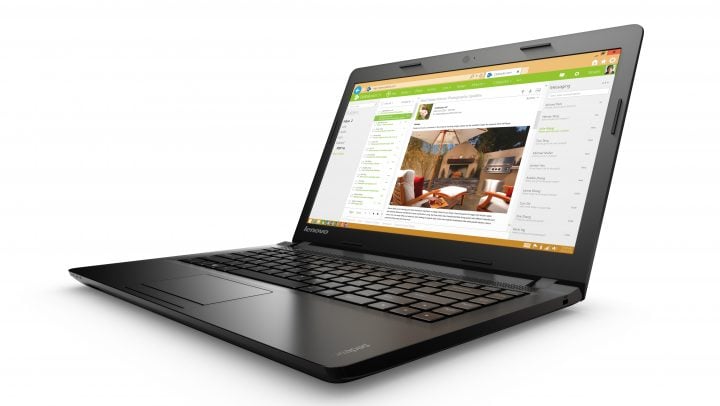 Lenovo's IdeaPad 100 is an amazing value. It's not a notebook built for media creators or gamers. Instead, Lenovo focused on delivering great battery life, a decent screen and an attractive price.
I didn't run into a single Windows 10 upgrade problem. The update did take an ungodly amount of time to finish it's work, but that is it. Performance isn't the best, especially when using Cortana, the aforementioned digital assistant. Apps generally don't perform well. Again, that's to be expected. This is a cost-conscious PC, but it shouldn't have been this bad. I'm betting Lenovo has an updated drivers for the IdeaPad 100 on the horizon.
Windows 10 Upgrade Problems – Should You Update?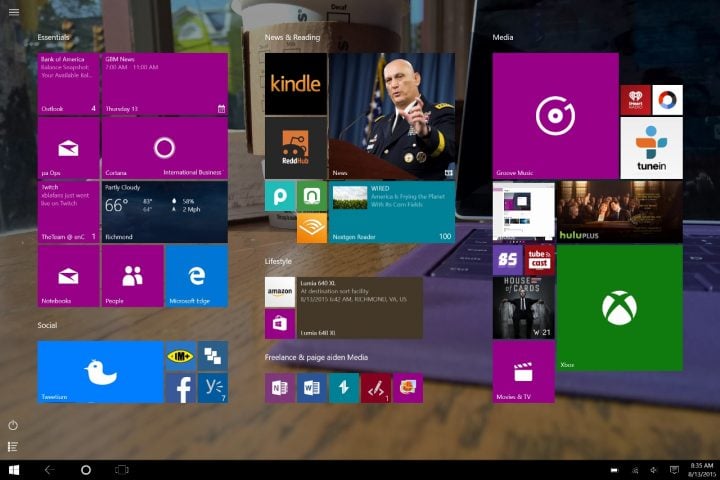 I'm still a little weary of declaring that users shouldn't download the free Windows 10 upgrade at all. There are too many advantages to snagging the update. A week ago I did recommend that users wait a few weeks to install the update. I stand by that completely, even after another round fixes. Windows 10 upgrade problems are starting to ease, but the operating system itself still has more bugs than I'd prefer.

This article may contain affiliate links. Click here for more details.