Windows 10 Upgrade Problems: Still Don't Upgrade Yet
The excitement may have died down somewhat, but the free Windows 10 upgrade is something Microsoft is still offering. Have a Windows 7 or Windows 8 PC and Microsoft will let users get their hands on its latest software absolutely free of charge. The free Windows 10 upgrade is still a smart move for both users and Microsoft. Users get the latest in security and features without having to pay the $100+ to upgrade that they used to. Microsoft gets a huge swath of users to offer apps, music, movies, games and new services to users who don't plan to pick up a new Windows device any time soon.
Read: Windows 10 Review: A Love Affair
The Windows 10 upgrade has gone great for some. Microsoft has put some launch Windows 10 upgrade problems behind it. Users are still wondering why their PC hasn't downloaded the Windows 10 upgrade yet, but other more serious problems are on the decline. (Microsoft is slowly rolling out the Windows 10 upgrade to devices that are eligible over time.)
Problem is, you still shouldn't download the free Windows 10 upgrade yet. In fact, I'd give it at least another month or so.
Driver & Software Issues
Many aren't aware of this, but when upgrading to a new operating system a few things need to work in tandem correctly. Yes, the operating system you're adding needs to work correctly, but your computer also needs Drivers. Drivers are tiny bits of code that act as instructions for Windows and how it should interact with the hardware inside your PC. A good driver can almost guarantee a flawless experience.
And a bad driver can guarantee an awful experience. Microsoft doesn't write device drivers. Instead, the companies that sell hardware do. Dell, HP, Lenovo, Sony, Asus and Acer sometimes have to write drivers to address issues with specific operating systems. Many of those companies started writing updated drivers for their machines months ago, protecting their ecosystems from Windows 10 upgrade problems early on. Some companies haven't done that work yet. Their bad drivers are wreaking havoc.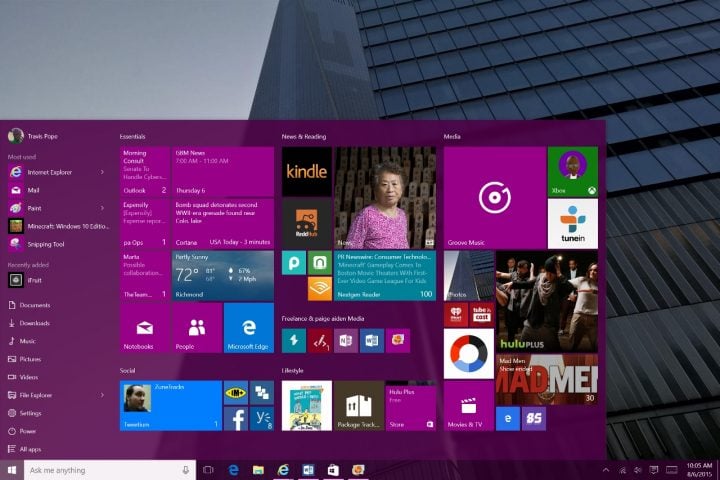 Sony is still advising users to not update its machines to Windows 10. Even machines that do have the upgrade installed are running into problems. It's unclear if its driver related, but Microsoft's own Surface Pro 3 with Windows 10 doesn't unlock when users push the button on its included pen." Some users also report their PC's fans running constantly and a significant drop in battery life. Another machine in my arsenal refuses to automatically connect to a Wi-Fi router and won't reliably pair with my Microsoft Arc Mouse at all.
Read: 7 Windows 10 Upgrade Problems
Some users also report pieces of software not being able to run in Windows 10, but its unclear how widespread that issue is. Every app or service that I've tried on Windows 10 installs and runs just fine. Microsoft Edge, the new web browser, has broken a few websites. In those cases I just use Internet Explorer instead.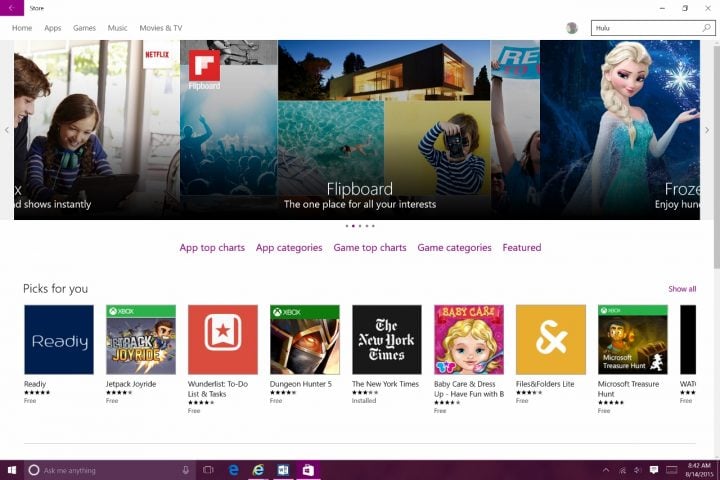 Windows & Windows Store Issues
The Microsoft Edge issues are things you can side step, but there are other Windows 10 upgrade problems that you simply can't. Chief among them are issues with the Windows Store.
In Windows 10, the Windows Store is more important than anything else Microsoft has added in recent memory. It's a second nerve center if you're using the experiences Microsoft wants you too. It's the only way to get Windows apps. The Windows Store also updates the apps and frameworks already installed, like Mail, Calendar.
In recent weeks the Windows Store has become pretty unreliable. Sometimes the app will open then immediately close. Other times the app will let users browse the store and add new apps to their download queue, but not update any of the apps already installed. It's a problem I'm suffering through on my Dell XPS 13 right now. I've seen it in other places too, like the Surface Pro 3. If that wasn't enough, the apps you download through the Windows Store hang or stop working even after a restart. I'm also suffering through that problem right now with my favorite Windows 10 app, Readit.
Read: Windows 10 Upgrade Problems: My Experience So Far
Outside of the Windows Store, Windows 10 upgrade problems affect other things. The Outlook Mail and Outlook Calendar apps routinely ask you to fix your account, despite there not being an account issue in the first place. Users are still reporting that the Start Menu/Start Screen won't work properly for them.
To their credit, Microsoft has pushed out cumulative updates to address these problems at a steady pace. No doubt, as more cumulative updates arrive, users will encounter these issues less and less. Still, they are there for now and inconveniencing a lot of people.
Windows 10 Threshold 2
Finally, there are practical reasons for not downloading the free Windows 10 upgrade yet. Microsoft has another major release just around the corner.
Windows 10 was a watershed moment for Microsoft. The company no longer develops major updates to Windows in three year's time. Instead, Windows is a service that's always updated and getting new features at a steady pace.
Windows 10 Threshold 2, as it's being called now, won't magically morph into Windows 11 or redo everything you've learned already. Instead, it's expected to fill in some major gaps in the Windows 10 experience. Early versions of it eliminate bright white title bars in favor of user customization. Microsoft has also said that it plans to add Messages and Skype integration sometime soon too. Skype is a pain in Windows 10 now, with users having to fiddle with a very touch-unfriendly desktop app.
Read: Windows 10 Update: What we Know About the Updates
For specific issues that aren't addressed in Windows 10, it might not be a bad idea to wait until Windows 10 Threshold 2 is available. Microsoft hasn't said how many more features will be packed into this update.
Reports say to expect the Windows 10 Threshold 2 release date sometime this November.
In no way am I saying you shouldn't download the free Windows 10 upgrade. Windows 10 is a terrific operating system that needs a little more time and bug fixes. Hopefully, it won't take Microsoft too long to whip the operating system into shape.

This article may contain affiliate links. Click here for more details.