Windows 10 Wishlist: 9 Things I Hope Get Added
Microsoft hoped to spark a renaissance when it was planning Windows 10 and it did. That being said, Windows 10 needs more features. Features that will allow it to actually take on the combined mite of Apple and Google's monopolies on mobile devices and growth in desktop computers. Admittedly, I'd like a mix of must-have options from other platforms and tiny things that would improve core experiences.
Many of the features that Windows 10 offers today are things that users have enjoyed in Mac OS X and their mobile phones for years. Better, Microsoft added in some cool things of its own and made the operating system more familiar to notebook and desktop users. It did all of this and stayed focused on features that Windows 8 failed to deliver. The Cortana personal assistant is present. Apps updated for Windows 10 are just as good with a mouse as they are with touch.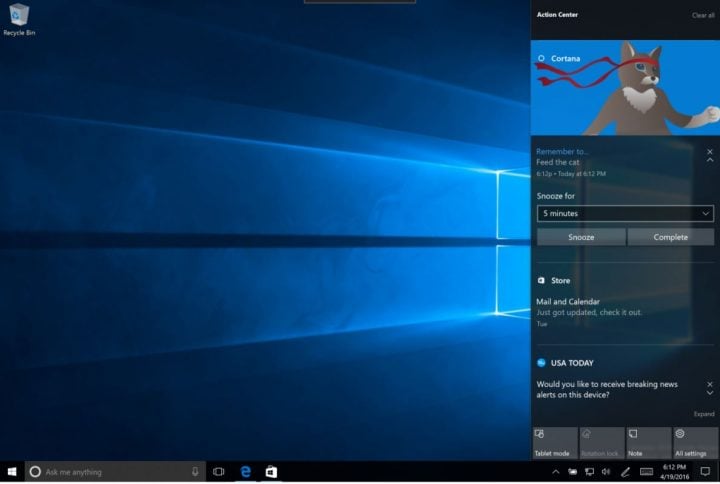 Read: Windows 10 Review – A Love Affair
The company's plan was always to test new Windows 10 features with big-time fans of Windows, then roll them out as free updates to Windows 10 users at regular intervals. This summer, Microsoft plans to roll out the Windows 10 Anniversary Update, a more feature stuffed update than the upgrade it let loose on users last November.
I don't just write about Windows 10, I use it. It's on everything that I own, from my smartphone to my Surface Pro 4 and my Xbox One. Here's some things I'm hoping to see Microsoft add to Windows 10 in the not too distant future. Perhaps, maybe even with the Windows 10 Anniversary Update.
Placing Phone Calls from Anywhere
Today, Microsoft is just getting its feet wet with integration. By the time the Windows 10 Anniversary Update arrives, Windows 10 Mobile and Android users will be able to get notifications from their mobile device synced directly to their Windows 10 PC with the Cortana app. It's cool, but that feels like it's just a start.
At least on Windows 10 Mobile, Microsoft needs to finally let users start a call directly from their PC. I know that might not be possible on Android, which is why I'd like to see those users get the ability to at least surface a contact on their smartphone after choosing it on their PC. Both features would help fix what's become a core problem of living in a hyper connected world: transitioning from device to device.
Full Screen Option for Cortana
Putting Cortana – and thus its Bing search engine – on the Taskbar by default was a great move. Cortana has become indispensable to me, I use her for everything. iPhone and Android can make her indispensable to other users too.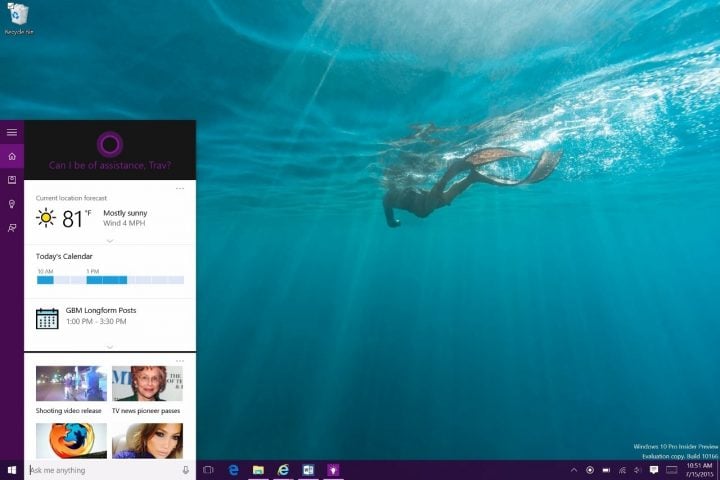 Unfortunately, Microsoft stuck with this weird fly-out version of Cortana that isn't exactly great. Multitasking with it is fine, but reviewing search results with that tiny window isn't fun. Neither is deep diving into her settings, which have multiplied since she was first introduced with Windows Phone 8.1 I'd like to see a full-size app interface for Cortana, with an overlay. I'm willing to admit that this is a pet project, not a need that everyone shares.
Xbox Interface as an Option for PC Gamers
Console game makers quaked in their boots when Valve announced Steam and the Steam Machines that its partners were making. Talk on them has cooled down since though, mainly because they don't have as high a profile with mainstream audiences. Steam OS limits what games gamers can play too. Microsoft is on a tear though, introducing substantive Xbox games to Windows, and building out the Xbox on Windows app so that most of the features available on Xbox One are available there.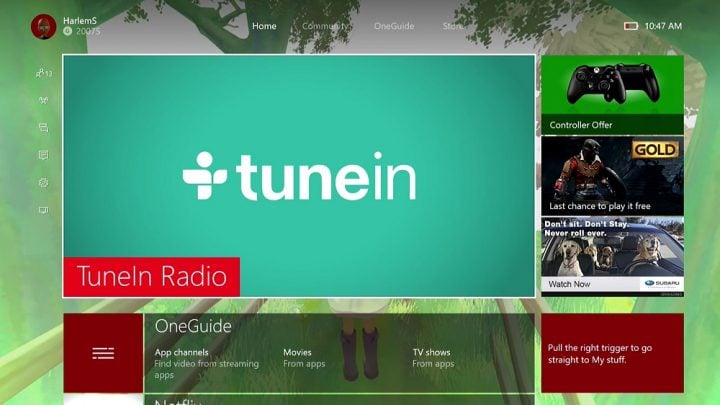 Read: How to Play Xbox Games on Windows 10
I'd like to see Microsoft go the last mile and introduce the remote and wireless controller friendly Xbox One interface into Windows. Doing so would give me and every other user that enjoys PC gaming and living room entertainment the option to create their own Xbox One.
Gesture Control with Kinect & Better Kinect Support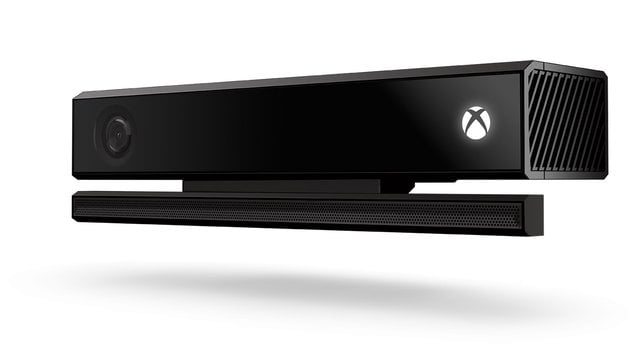 At some point it seemed that Microsoft might take bold steps to introduce natural user interfaces into Windows. Touch surfaced, then better input. At some point Microsoft has to go back and do the Kinect for Xbox One sensor justice. That sensor is still top-notch, and would make interact with Windows a lot easier for many people. Imagine your PC being able to hear your commands from across the room, or being able to fly through apps on it with just your hands. Kinect for Xbox One was and still is magical, even if Microsoft failed to introduce games on Xbox One for it.
Updated File Explorer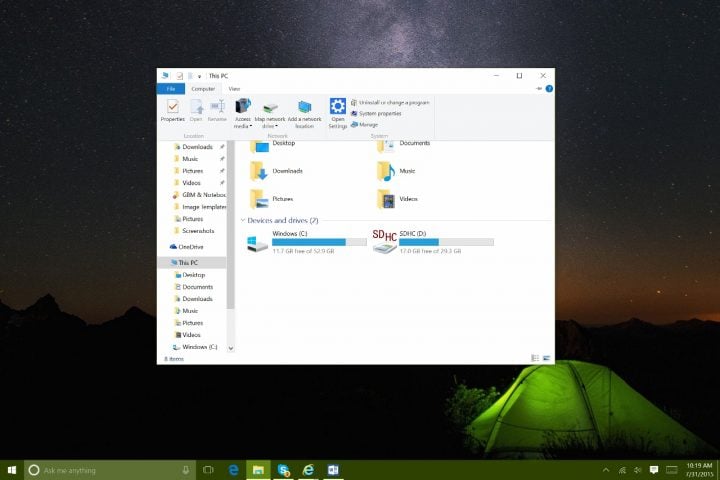 Since the introduction of Windows 8, Microsoft has tried to let the marriage of two very different designs and interfaces co-exist. I'm talking about the very visible gray menus of Windows 7, the Control Panel and the File Explorer.
I'm willing to call a truce on the Control Panel, millions love it and use it. Plus there's years of OEM integration to sift through. I'm not willing to give up on the idea of a File Explorer that didn't come straight out of Windows 7. The File Explorer needs a revamp in interaction methods and design, both of which should be consistent with the designs that are used in other part of Windows.
Books & Podcasts in the Windows Store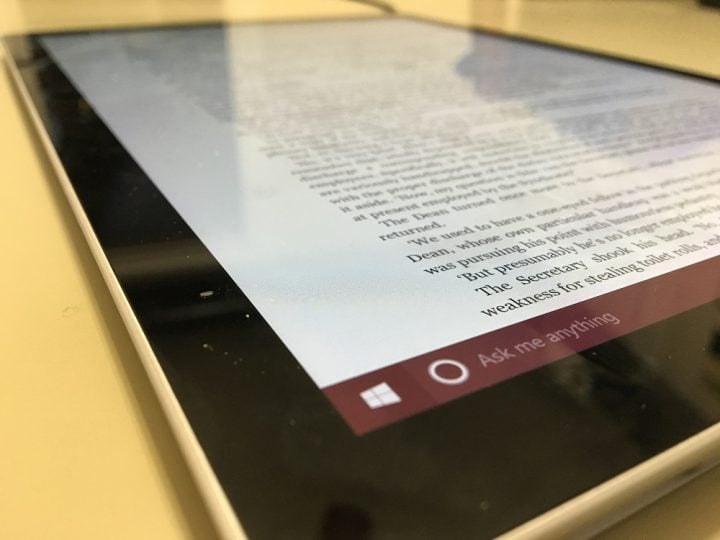 Microsoft is giving away Windows 10 because it's hopping to build out services and a store that are profitable and sustainable. Think the iTunes Store's relationship to iPhone and iPad, and you have the right idea.
The Windows Store is getting better, it picks up a new design, Edge extensions and a better Games Store with the Windows 10 Anniversary Update. Microsoft shouldn't stop there though. Podcasts are a growing, but the store doesn't offer any. Microsoft leaves digital books up to Amazon instead of offering any directly. Both problems need fixes.
Crossfade & Metadata Editing for Groove Music
Groove Music is getting better all the time. Two essential features are still missing, both of which drive me insane. First, Microsoft has to add crossfade to Groove Music to go with the Gapless playback that it's adding with the Anniversary Update. Second, metadata editing is a must-have.
Read: 12 Microsoft Groove Music Tips & Tricks
After both are added, they can go ahead and give users the option to install Windows Media Player or not. I'd take the opportunity to skip it and use Groove Music only.
Automatic Image Resizing for Photos
The Photos apps allows for light retouching, editing – but doesn't let you resize an image. I'm not sure why that's the case, but that's a pretty basic feature for an app meant to replace basic third-party tools and Live Photo Gallery.
Moving Wallpapers – Like There Was with Dreamscapes
Back when Microsoft was trying to sell users on the idea of buying an Ultimate Edition of Windows for regular feature updates, Dreamscapes was a cool option that let users put a short video clip as their Desktop wallpaper. I'd love to have that option back to infuse a little variety into Windows' personality on my machines.
Read: Windows 10 Anniversary Update: What You Need to Know
I'm not greedy, I know all of these won't just happen overnight. I do know that I'd love Windows just a bit more if Microsoft made these changes. The company expects to release the Windows 10 Anniversary Update this summer. Another rumored update, Windows 10 Resdstone 2, is said to be on its way in 2017.
17 Anniversary Windows 10 Update Features
Cortana Upgrades
The procession of impressive new features begins with Cortana, Microsoft's digital personal assistant. With the first Windows 10 release, Cortana became cross-platform; there are apps for Android and iPhone now.
With this release, Microsoft is closely tying the assistant to Windows phone and Android. Cortana now stays informed of your device's battery life. She notifies users when your battery is low. She can be asked to track down your iPhone or Android device using its built-in GPS too. The personal assistant now sends directions` directly to your phone when you request them on your Windows 10 PC. The company says that it has improved the setup process for Cortana too.

As an Amazon Associate I earn from qualifying purchases.