Windows 10 Xbox One Update Revealed
Microsoft first revealed that its Xbox One entertainment console would get an update to its upcoming Windows 10 operating system this past January. Now the company is back, with video and a detailed feature list of what users can expect from the Windows 10 Xbox One Update.
Microsoft detailed the Windows 10 on Xbox One experience at E3 2015, this year's video game and electronic entertainment show. Unfortunately, news about the Xbox One Update was buried by exclusive game announcements and the reveal of Gears of War 4. Video of the new Xbox One Dashboard based on Windows 10 on its Xbox Wire news website.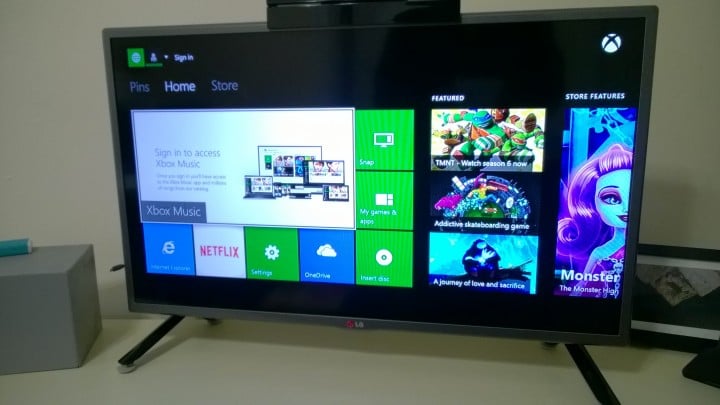 The biggest new feature coming in the Windows 10 Xbox One Update is both familiar and new. For years, Xbox One users have been able to give the console commands by using the Kinect for Xbox One sensor. The Windows 10 for Xbox One Update doesn't change that. Instead, it adds Cortana to the mix. Microsoft is describing Cortana on Xbox One as user's "personal gaming assistant." Essentially, Cortana takes over the voice command functions for Xbox One. Xbox One owners will be able to tell Cortana to send multiplayer requests to their friends, for example. She'll manage game browsing too. Reminders and other things synced to Cortana from iPhones, Windows Phones and Android tablets will surface on Xbox One too, according to the post.
The first thing Xbox One owners will notice immediately is the completely redesigned Xbox One interface. Microsoft says that It's redesigned the entire Xbox One Dashboard to be faster and let users get things done in less time. A new Home screen puts the focus back on video games if what Microsoft shows in its video is indicative of what users will get this fall. Pins are moved to the bottom of the screen, leaving the Home screen to recently played games.
Microsoft has integrated many of the shortcuts that used to require jumping between multiple apps. Downloadable content, game hubs, achievements, sharing and recently played are all things that users can access directly from the new Home area. A new side-mounted Guide allows users to quickly send messages, add friends and start a party. This feature appears to replace the Snap area from the current version of the Xbox One Dashboard. Microsoft has ditched the dedicated Friends app and built a dedicated Community area for the Activity Feed and other social features.
Microsoft also says that Avatars will play a big part in this new Windows 10 Xbox One Update. The company is rebuilding the Avatars, updating them from their Xbox 360 area cartoon-like state. Any Avatar items users purchased already will carry over to the Xbox One as they do today.
Right now, there are a few unknowns. For starters, the video seems to put a heavy emphasis on gaming, possibly to the detriment of other functions the Xbox One servers. Microsoft didn't show refreshed entertainment apps either. Though Microsoft no longer markets it as such, the Xbox One was designed as a single place for users to enjoy all kinds of entertainment — including live television. Presumably, the company will share more about its entertainment plans closer to launch.
Read: 36 Epic Windows 10 Feature to Upgrade For
This new Xbox One Dashboard should be available sometime this fall, according to Microsoft. If Microsoft says true to form, members of the Xbox Preview Program will get the update before it launches for everyone else.
Coincidentally, Windows 10 for desktops, notebooks and tablets launches on July 29th. Like the Windows 10 Xbox One Update, Windows 10 will be a completely free upgrade for Windows 7 and Windows 8 users. Microsoft is including a built-in Xbox app with the operating system, letting users play games and record video on their PC.

This article may contain affiliate links. Click here for more details.