Windows 7 and Vista Log On Keyboards Compared, Screenshots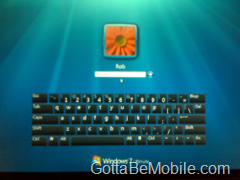 It truly is the little things that make the big difference, especially when it comes to pen and touch interfaces. The Log On keyboard in XP and Vista, while functional, where not necessarily touch friendly.
Like the Tablet PC interfaces in Windows 7, the On-Screen keyboard that appears at Log On has also undergone a complete makeover, becoming quite touch friendly. The keyboard is bigger, the letters are bigger, the letters are white on a black background, and there is a lot more space around the keys, which makes it much easier to use with fingers and pen. Well done, Microsoft.
Checkout these comparison shots between Windows 7 and Vista.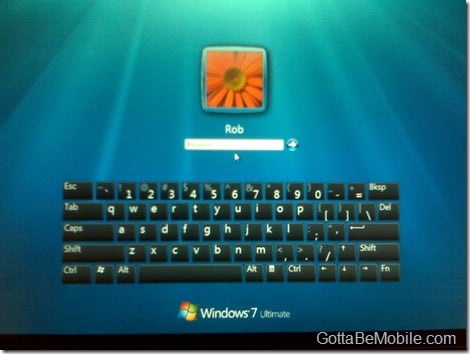 Windows 7 Log On Keyboard
Windows Vista On-Screen Keyboard
Windows 7 On-Screen Keyboard up close
Windows Vista On-Screen Keyboard up close