Windows 7 Gear Getting Ready to Roll Out. Who's Buying?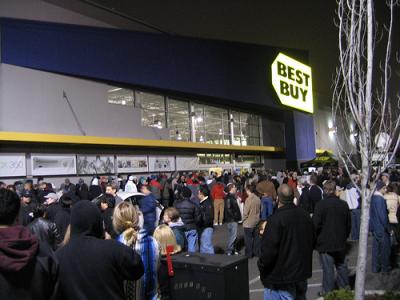 I would imagine that things have been pretty quite lately in the computer sections of Best Buy and online. Smart Shoppers who are looking for new notebook, netbook, or desktop have most likely put purchases off until October 22, the day that Windows 7 is officially released. I'm wondering if we'll see a sudden surge in purchases and I'm wondering who among our GBM readers is anxiously awaiting to whip out their credit cards and pull the trigger on a new machine. I'm also wondering if you're planning on standing pat for a bit and just upgrading your current machine. Or, are you sticking with XP or Vista? I don't think we'll see lines at stores but I'm sure retail outlets, Microsoft, and OEMs hope that next week will be a big week for them.
So, let us know in the comments if you're in the market for a new machine and what you're thinking about. Let us know what your upgrade plans are or are not. Is touch a part of your upgrade path? We're anxious to hear.