Windows 7 Keyboard Shortcut Sheet Published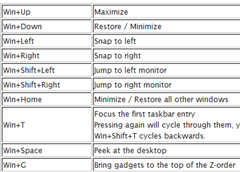 Microsoft's Brandon Paddock has published a very thorough keyboard shortcut sheet for all you new Windows 7 Beta 1 users.  I think you'll find these new shortcuts to be quite helpful while navigating Microsoft's newest OS.

As an Amazon Associate I earn from qualifying purchases.