Windows 8.1 To Drop Messenger in Favor of Skype
Microsoft will remove the Messenger Metro-style application that debuted last fall in the final release of Windows 8.1, according to reports.
The rumor, which originates from sources who talked exclusive with The Verge, indicate that Microsoft will begin shipping the Skype Metro-style application that debuted last year with every installation of Windows 8.1.
Currently, Windows 8 users must actively seek out the Skype client in the Windows Store if it hasn't been preinstalled by the manufacturer of the device. Once the application is installed, and Microsoft Account integration is turned on, users actually receive notifications from both the Messenger application and Skype if it's running. Unfortunately, uninstalling Messenger in Windows 8 also removes other applications that are installed that depend on it, like People.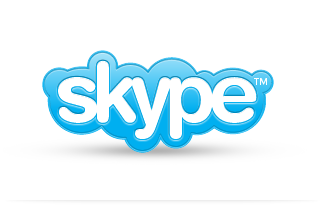 The Windows 8.1 Release Preview doesn't include Skype currently, though it also doesn't include the Messenger application either. The Windows 8.1 Preview does feature Skype integration into the operating system's lock screen.
Microsoft had been making moves to integrate Skype with more of its products over the last two years. Microsoft previously announced that it would integrate Skype into its Outlook.com email and contact management service. The upcoming Xbox One will use the Skype back-end and a native application to allow console users to communicate across devices.
The deprecated Metro-style Windows Messenger application would join its Desktop-interface counterpart. That application was scrapped last year and now automatically recommends that users install Skype for desktop. When they do, Messenger is removed as part of the installation process.
Read: Microsoft Confirms Skype is In, Live Messenger Out
If this comes to fruition — and all indications out of Microsoft seems to be that it will — the last Messenger application that will still be in use will likely be the installation that's integrated into Windows Phone 8 and Windows Phone 7 devices. So far, Microsoft has yet to detail if or when it will include Skype into Windows Phone 8 by default.
The current Messenger app in Windows Phone 8 does still work, as the Messenger service and Skype service are completely linked. Including Skype in the operating system would be the only way to insure a consistent user experience for Microsoft users across Windows devices.