Windows 8 2-in-1s: 5 Essential Tips
Microsoft's Windows 8 operating system delivered more than the new Start Screen. It also enabled more than a few new device types. Today laptops come equipped with large touchscreens that can be used in the same way a tablet's screen can. Sitting beside them are tablets with attachable keyboards and Windows 8 desktops that allow you to carry them around the house to play games and more.
There's never been more choice available to Windows 8 buyers who need a laptop and a tablet or both. Here's what you should be looking for if you're looking for a 2-in-1 Windows 8 machine like Microsoft's Surface Pro 3 and more.
Absolutely Do Your Research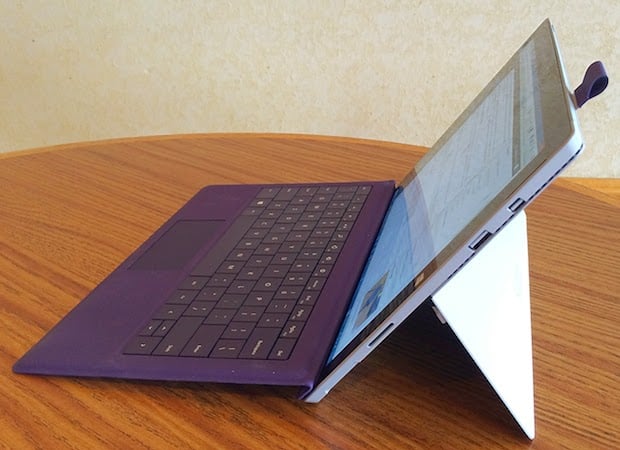 Most people don't head to the dealership to purchase a car blind. Today, it's generally accepted that buyers are going to go online to look at pictures of a car's interior and look over details trying to figure out which body style and brand is just right for them.
Buying a Windows 8 2-in-1 should be like that. You want the right tool that's going to fit your lifestyle. If you're a person who likes to read and doesn't want to purchase an e-reader than how big a Windows 8 2-in-1's screen is should definitely factor into your buying decision. Maybe you work as a graphic artist and need a little more screen real estate to work with new images?
For a decent experience, you want to focus on finding a device that has a full-size USB  port for connecting to printers and accessories. You also want to examine what types of accessories are available in-case you want to extend your experience with a desktop dock or external battery. Most importantly, you absolutely want to find out what type of processor is inside the device. If it's something called an ARM processor, back away. Go with a device that has an Intel processor for maximum compatibility with the apps you already own.
Windows 8 2-in-1s have a lot going on and there are many different things to consider. Remember to  think critically about every last detail.
Absolutely Try Windows 8 Before You Buy Anything

Windows 8 is a strange beast. It enables so much and removes so many headaches – like creating factory restore discs – that many find it hard not to recommend that users purchase a device with Windows 8 on it. Usually, what happens is that users are happy to have this new shiny device that can do all the things they wished they're old machine could do. Despite early success, very quickly some users grow to resent Windows 8.
There are some legitimate inconveniences that come with Windows 8. Having two places to manage settings and some options only being available in the Desktop are a royal pan. That being said, more often than not, users can save themselves some trouble by just trying the operating system out before they purchase a new Windows 8 2-in-1. Go to a Staples or Best Buy. Get a feel for how the operating system works and where everything is. Open the Help & Tips app to learn more about each feature.
Doing this could save you a return and restocking fee down the road if you decide Windows 8 isn't something you want to use day in and day out.
Absolutely Don't Buy Devices Running Windows RT
They look almost identical but Windows 8 and Windows 8 RT couldn't be any more different. Windows 8 is the Windows that you're mostly familiar with. It allows you to install Desktop applications like iTunes. It also runs on devices with an Intel processor inside for the best performance available.
Windows 8 RT is relatively new. It's meant for hardware makers to create iPad-like tablets and convertibles. Users can plug-in things to their USB ports and download apps from the Windows Store, but they can't download and install new Desktop apps. Windows 8 RT  devices have connected standby so that people can listen to music or have a mail app checking their inbox even when their device's screen isn't on. Windows 8 RT devices also get better battery life. If all of that sounds interesting to you, let me stomp that curiosity out of you now.
If you're looking for a Windows 8 2-in-1 you are only going to be disappointed by Windows 8 RT. It's not that machines running the operating system aren't decent – they are, however Windows 8 is better for the things you're probably going to be doing. The Windows Store isn't up to scratch when it comes to productivity applications, plain and simple. The extra battery life and slightly thinner device profile aren't worth the added headache for potential Windows 8 2-in-1 buyers.
Windows 8 on desktops and laptops takes some getting used to. One short experience with it could leave you feeling like the operating system doesn't make sense. A Windows 8 2-in-1 is an entirely different story though. Using a Windows 8 2-in-1 shows you just how robust the operating system is and why it has all of its quirks and foibles.

As an Amazon Associate I earn from qualifying purchases.