Windows Blue Getting Renamed at Launch
A Windows Blue by any other name is still the same anticipated update to Windows 8. Detailed in its blog, Microsoft's VP of corporate communications Frank Shaw has announced that there is very little chance that the forthcoming platform update will be named Windows Blue at launch, suggesting that Microsoft may have a different more marketable name.
Now, the look ahead. With a remarkable foundation of products in market and a clear view of how we will evolve the company, product leaders across Microsoft are working together on plans to advance our devices and services, a set of plans referred to internally as "Blue." Chances of products being named thusly are slim to none. And don't start with the "so you're telling me there's a chance" bit.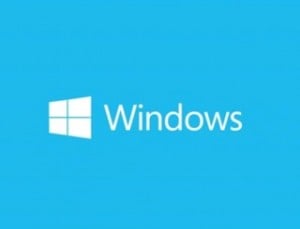 Over the last few months, Microsoft has slowly announced and demoed some of the new features
that will part of the Windows Blue software update. Some of those include new drawing features, enhanced multitasking, the inclusion of Internet Explorer 11, and adjustable Live Tiles.
The Blue update is expected to arrive later this year, and a similar update is also planned for the mobile Windows Phone 8 platform.
So far, it's been widely anticipated that the software update for Windows desktop will be inexpensively priced to spur adoption.
A specific release date and timeline was not revealed, but Microsoft is hosting its Build developer conference in late June in San Francisco, California. The company may use the venue to showcase additional features for the desktop Windows Blue update as well as for the mobile Windows Phone Blue. The Blue conference will take place just after Google's I/O conference and BlackBerry's developer event, and around the time frame of Apple's WWDC developer showcase.
There's also been chatter that Windows Blue may open the doors up for new form factors, like smaller 7-inch tablets. This would require more touch optimization on Windows, in particular the menus in Desktop mode.

As an Amazon Associate I earn from qualifying purchases.