Windows Mobile updates for all?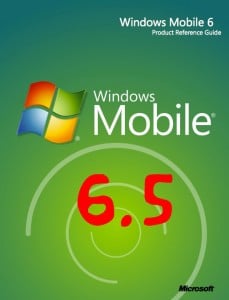 Those of us with Windows Mobile phones have been eagerly awaiting updates to the operating system to bring us to the current version 6.5. Â Its been a long time in coming. And if we have to wait on Windows Mobile 7, we'll be waiting even longer. Microsoft has pushed back that date for a some time.
So, in a bit of New Year's cheer, T-Mobile has announced a Windows Mobile 6.5 upgrade for its Touch Pro2 and T-Mobile Dash. Just go to the T-Mobile web site to download the update. You will need the phone's IMEI number get the download onto your phone. Verizon Wireless and AT&T already have these updates available. Â This just leaves out poor Sprint.
Not to despair fair Sprint subscribers, according to this blurb on Boy Genius, your wait may be rewarded:
A statement from Sprint suggests that the Sprint flavor of Windows Mobile 6.5 may offer "significant enhancements to the Touch Pro2 user interface which will allow additional customization / personalization options and more integration with the applications users access most."
What does that really mean? Â We'll have to wait and see when the update becomes available.