Windows Notebooks that Can Match the New MacBook Pro Battery Life
When Apple debuted its new Macbook Pro this morning many industry insiders gawked at the new machines 9 hours of battery life. Although laptops and desktops have been steadily gaining in battery life for years, only recently have they been able to last the amount of time Apple's new professional-grade notebook does.
Fortunately, users don't have to buy a Macbook Pro to get that type of battery life. Here are just a few machines running Windows that can match the Macbook Pro's battery life.
Read: Apple Kills Macbook Pro. Long Live the New MacBook Pro.
Lenovo Yoga Pro 2
While Lenovo's Yoga Pro 2 isn't a laptop in the most conventional sense – it boasts a laptop, tablet, tent and stand mode – the machine actually manages to reach 9 hours of battery life even when configured with the latest processors and graphics card. That isn't to say that the machine isn't reaching 9 hours of battery life any differently than the 13-inch Macbook Pro. The Yoga Pro 2 uses the same Intel Haswell processor that the Macbook Pro does. Configurations of the Lenovo Yoga Pro 2 begin at $1,149.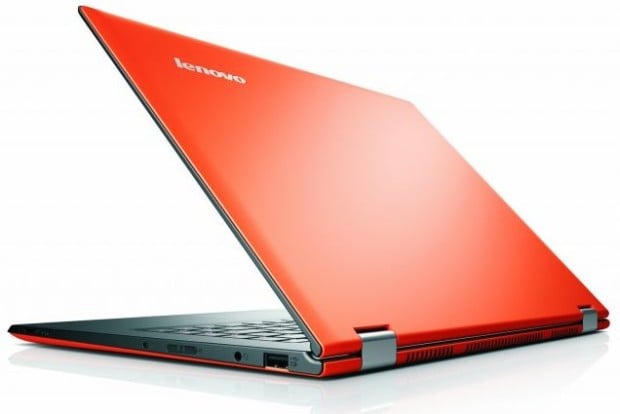 HP Envy 15
Though it arguably isn't as stylish as the Macbook Pro, HP's Envy 15 also matches the battery life of the Macbook Pro with its base configuration. Users can add more power and step up the laptop's processor to eek out even more battery life. By default the Envy 15 ships with Intel's integrated graphics, however users can also add an NVIDIA GeForce graphics card if they need that extra power. The Envy 15 starts at $649.99 It isn't as powerful as the Macbook Pro but it is at least comparable.
Sony Vaio Duo 13
The VIAO Duo 13 from Sony is a pretty interesting combination of power and flexibility. The touch features of Windows 8 and a special adjustable hinge allow the Viao Duo 13 to transform from PC to tablet by just sliding the display down on its keyboard. Though its unorthodox design is what will first attract users to the device, it also boasts 10 hours of battery. That's one more hour than what Apple says the Macbook Pro will achieve. At $1,399 it's pricey, but for Windows users who want the battery life of the Macbook Pro, it may be worth it.
Of course, individual purchases depend on individual needs. While there are Windows machines that match the Macbook Pro's battery life and price, none of them can run Mac OS X Mavericks. That fact makes the decision easy for long-time Mac users. For PC users, though it does highlight the growing stable of PCs getting exceptional battery life thanks to Intel's new Haswell processor.
The Macbook Pro is available for purchase today beginning at $1,299.

As an Amazon Associate I earn from qualifying purchases.