Windows Phone 7 Connector Debuts on Mac App Store for Synchronization
Microsoft has released its Windows Phone 7 Connector software, which has now existed beta, on the Mac App Store, which will allow users of the company's Windows Phone 7 platform and Zune devices to synchronize multimedia content from their iTunes library to the Microsoft-powered devices. The Windows Phone 7 Connector will also allow users to download and install firmware updates for their Windows Phone 7 smartphone or a Zune HD music player as well.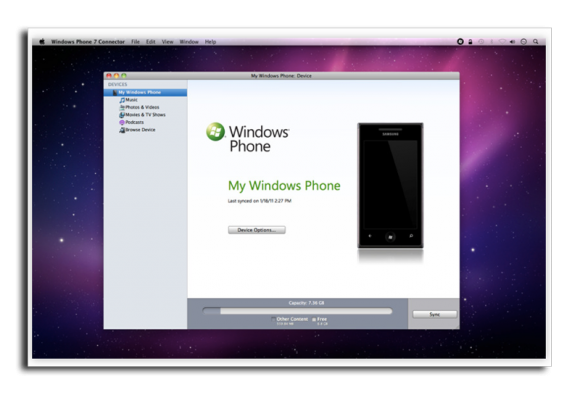 The release of the Windows Phone 7 Connector software for the Mac platform is a welcomed sign for many who have used Microsoft's mobile platform in the past. In addition to delivering official Mac support for the first time–Microsoft never released its Active Sync client for the Mac during the Windows Mobile era–it also shows that Microsoft is serious about wooing Mac users, who may be sucked into the Apple ecosystem, away from the iPhone and to consider Windows Phone 7 as a substitute.
The Connector software was previously available on the Mac, but only in beta format.
Via: AppleInsider

As an Amazon Associate I earn from qualifying purchases.