Windows Phone 7 Copy & Paste Already Appearing on Retail Devices
The Microsoft Windows Phone 7 NoDo update, which is said to bring copy and paste functionality that was absent at the platform's debut late last year, is already showing up in some shipping devices. According to WPCentral, retail units of the Dell Venue Pro in India are now being delivered with the NoDo update pre-installed. One reader of said blog says:
"My friend just picked up a new Dell Venue Pro in India. And it has the NoDo (copy-paste) update already applied! The moment I saw the copy icon appearing on his phone, I yelled and started trying it out! Works exactly as advertised and in the emulator"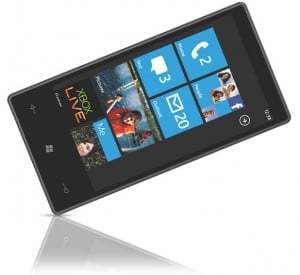 Elsewhere in the world, it seems that Microsoft is indeed rolling out a precursory update to Windows Phone 7, an update which preps your device's system to be ready for future updates and functionality like copy and paste. According to the Windows Team Blog, "This first update for Windows Phone is designed to improve the software update process itself. So while it might not sound exciting, it's still important because it's paving the way for all future goodie-filled updates to your phone."
Microsoft notes that this update that's being pushed out now to Windows Phone 7 handsets isn't the one to bring copy and paste, like the aforementioned NoDo update, the functionality is forthcoming in a future software update: "This isn't the update you've probably been reading about or perhaps waiting for, the one with copy and paste (but that's coming soon)."

As an Amazon Associate I earn from qualifying purchases.