Windows Phone 7 Copy & Paste Not Coming Til Late March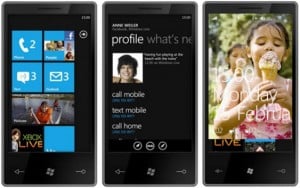 Following Steve Ballmer's Mobile World Congress keynote featuring cut and paste functionality for Microsoft's emerging Windows Phone 7 platform, the software company was rumored to be delivering that functionality to end users in the first part of March. The speculated release date was March 8th, according to Mary Jo Foley of ZDNet, but as that date came and went, the over the air update still has not been posted.
Foley had discovered that FRopgz.fr, Microsoft's PR agency of record in France, had posted a note on its website that the update, contrary to earlier speculations, would arrive in the second half of this month, though the firm did not give any additional information or specifics.
The update, also called NoDo, is said to bring performance improvements along with a better Marketplace search along with cut, copy, and paste, a feature that users had requested from Microsoft even before the company had released Windows Phone 7. When I had attended Microsoft's MIX 2010 developer's conference about a year ago, representatives at the time said that they were working on the update, but chose to release Windows Phone 7 sans the feature so that users would be able to experience the OS earlier. The omission seems surprising, given that it was present since the start of Windows Mobile, an enterprise-targeted operating system that didn't gain much ground and that Microsoft decided to scrap in light of the iPhone's success to focus on the consumer market with Windows Phone 7. In spite of the lack of copy and paste, the platform seems to garner positive reviews with its fresh UI design, comprising of live tiles on the home screen, Zune integration, and Xbox Live support.
It's unclear as to the reasons of the update's delay. However, given recent troubles by Microsoft in delivering a smooth software update experience, perhaps the company is spending time testing the update to ensure that all Windows Phone 7 hardware will work with the update.
Additionally, a multitasking update was also scheduled for later this year. That update is rumored to not arrive until 2012 at best.