Windows Phone 7 Launching May 26th on Verizon
After a long wait littered with twists and turns, Windows Phone 7 and the HTC Trophy are finally, officially, headed to Verizon's network on May 26th.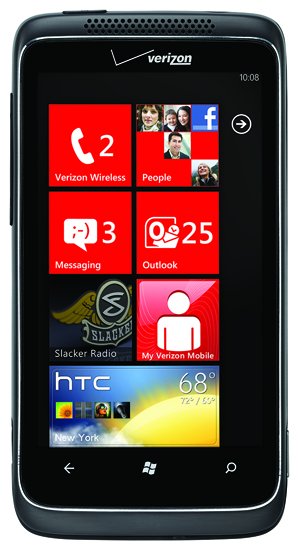 Yes folks, Verizon will finally be getting Microsoft's software, months after its three biggest competitors, AT&T, Sprint and T-Mobile launched it. And guess what, the first piece of hardware will be the HTC Trophy, something we've known for ages, and it's going to be coming for $150 on a new contract with Big Red.
Verizon is throwing something pretty neat in the deal too. If you buy the HTC Trophy before July 15th, you get a free Xbox 360 game and can choose between Halo: Reach, Kinect Sports, or Lode Runner. Not the most extensive selection, but a selection nonetheless.
Just to refresh your memory a little bit about the HTC Trophy, it's going to include:
·         1 GHz Snapdragon® processor
·         WVGA 3.8-inch touchscreen
·         Surround sound through SRS WOW HD™
·         5-megapixel camera with autofocus and LED flash
·         720p HD video capture
·         16 GB on-board storage
·         Wi-Fi connectivity: 802.11 b/g/n
·         Global ready – allowing customers to enjoy wireless voice and data service in more than 200 countries, with more than 125 with 3G speeds
·         HTC Hub-customization through downloadable applications that offer even more entertainment and productivity
·         View and edit Microsoft Office® documents, including Excel®, Word® and PowerPoint® with the Office Hub and data access on SharePoint® servers
The HTC Trophy for Verizon will be available in Verizon stores and online when May 26th decides to finally roll around.
Anyone going to be getting one?

As an Amazon Associate I earn from qualifying purchases.