Windows Phone 7: Ok, here comes the Software
Last week, I made a post asking where the software is. The shelves were pretty empty in the App Market place when I checked last week. Today, it's looking a little more beefed up. Rumor has it that Microsoft expects more than 1,000 apps when the devices hit the streets officially. This number is down from an earlier tweet I ran across earlier this month that estimated 2,000 apps. Keep in mind, rumors are just that, rumors.
Rumor or not, compared to last week, the shelves look a little better: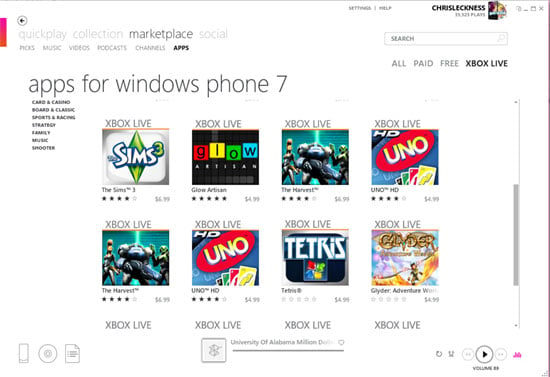 The game section is filling out nicely. I wonder though, what's with 2 of the same app 2 different times? Weird.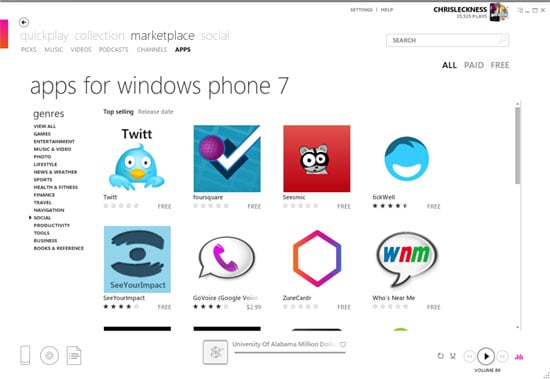 Where's the official Twitter and Google Voice apps? Get there! I need you to be there soon.
This has me quite a bit more optimistic than I was last week. There is still time to get even more apps in there too!