Windows Phone 7 Press Conference Highlights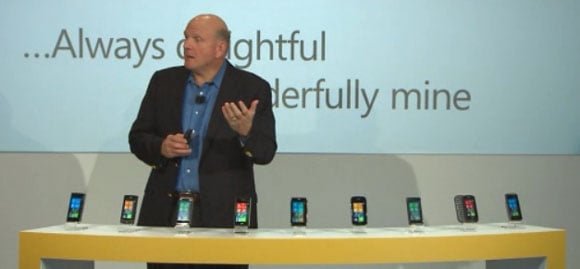 Today is the day that Windows Phone 7 is being launched. There is a very packed house in New York City for the launch. Taking the stage 1st was Steve Ballmer. Steve is very excited about Windows Phone 7 and state that he's been waiting for this day for a while. I agree Steve, I have too!
Next on stage was AT&T's Ralph de le Vega. He started off telling us that "this is an exciting day for both customers and companies". That's quite obvious. He mentioned that Windows Phone 7 is like none that we've ever seen.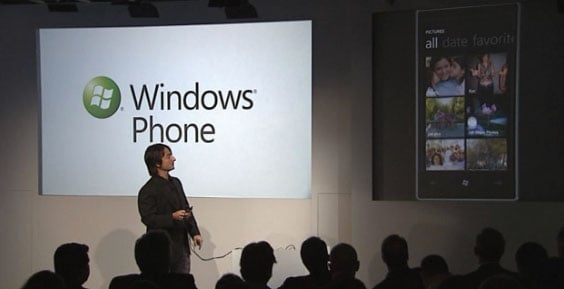 Next up was Joe Belfiore. He gave a very thorough, real world demo of Windows Phone 7 live.
Here are some highlights from the press conference:
November 8th, 2010 is the date devices become available.
"We set out to build a phone that was thoroughly modern." – Steve Ballmer
"Always delightful. Wonderfully mine. Across a range of different hardware devices, situations, applications, experiences…" – Steve Ballmer
AT&T Announces 3 devices at launch. LG Quantum ($199), Samsung Focus ($199), and HTC Surround ($199).
HTC Surround has Dolby speakers, designed for gaming, 16GB internal storage.
All 3 AT&T phone are $199. Very nice price point.
Uverse Mobile App available next month. Allows you to watch Uverse on Windows Phone 7 devices for low monthly fee. – Ralph de le Vega
Uverse will be on Xbox 360 soon. – Ralph de le Vega
"Every picture I take can be automatically set to upload to the web so you can share it fast and easy." – Joe Belfiore
EA Games onboard with Windows Phone 7
I am getting set to post a wrap up of the coverage so far over on my personal blog now. I will share all the links I posted so far here today. There will be more to come, but so far, so good.