Windows Phone 7 updates pop up today. Enables Internet Sharing.
Internet sharing is a feature already included on the overseas HTC Titan I have. I started hearing reports on some lists I am on that they were prompted with an update when they connected to the Zune software today. So far, I have heard that the HTC Mozart and HD7 had updates available. Well, I returned home from work and hooked my HTC Titan up and I have an update ready as well.
I just got the HTC Titan recently and it was already updated to 7.5 (Mango). To get another update this fast is quite nice. I am used to how slow Microsoft used to be about updates. In session last fall prior to the release of Windows Phone 7, it was said that one of Microsoft's priorities was to be able to roll out updates faster. They wanted to be able to enable minor updates without waiting for carriers and OEMs to hold the rollout up waiting for certifications and such. Seems as if things are starting to roll Microsoft's way now.
Here's how it went: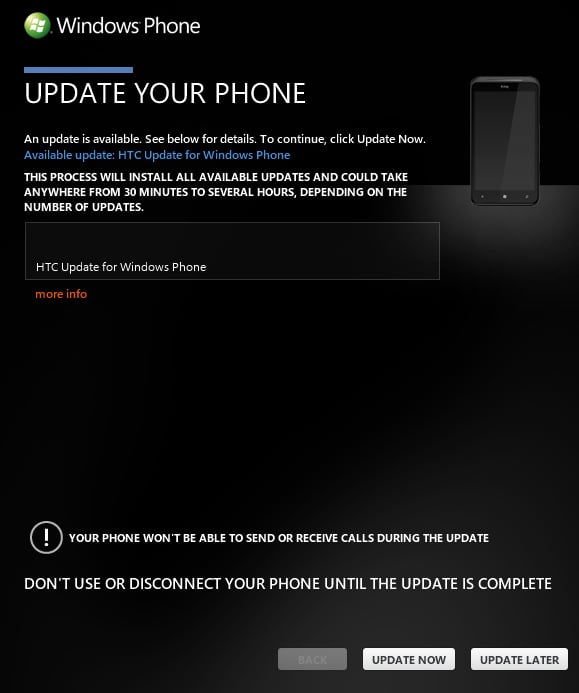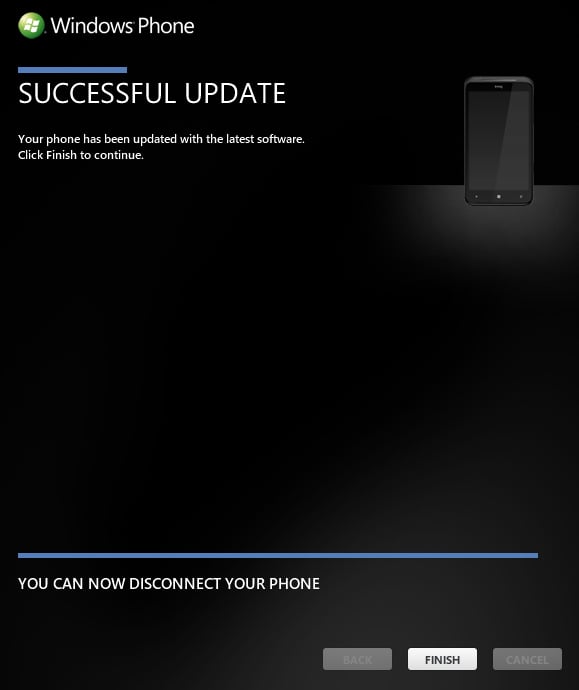 From start to finish, the update took about 10-12 minutes. I mentioned that I already had this option available to me on the HTC Titan in my settings. Well, I saw it there, but haven't gotten around to trying it. I am not sure if it would have worked prior to this update, but it doesn't now. Check out the 3rd image from the left above!
Connection not shared
To enable tethering on this device, go to att.com/mywireless or dial 611 
Bummer huh. No free tethering for me. I suppose this would be a big mess for carriers if overseas models like mine circumvented their process. I can't say what will happen on devices that run on other carriers.
UPDATE: Todd Ogasawara, a fellow former Microsoft MVP, Windows Phone got the update on his HD7 on T-Mobile and was able to enable this feature. I am not sure if he is paying for a tethering plan or not though.
For more information, I am providing some links to some of my friends sites that also have information on this update:
Stay tuned for "Moving from Android to Windows Phone 7 Part 3", information about using ChevronWP7 to unlock my HTC Titan, and my Windows Phone 7 Twitter Client comparison!
Did you get the update today? What phone?

As an Amazon Associate I earn from qualifying purchases.